Polish journalist based in Uzbekistan Agnieszka Pikulicka has faced sexual harassment by an employee of the Foreign Ministry. Also, she was pressurized by the same person to write only about "positive changes" taking place in the country. She writes about it on her Twitter.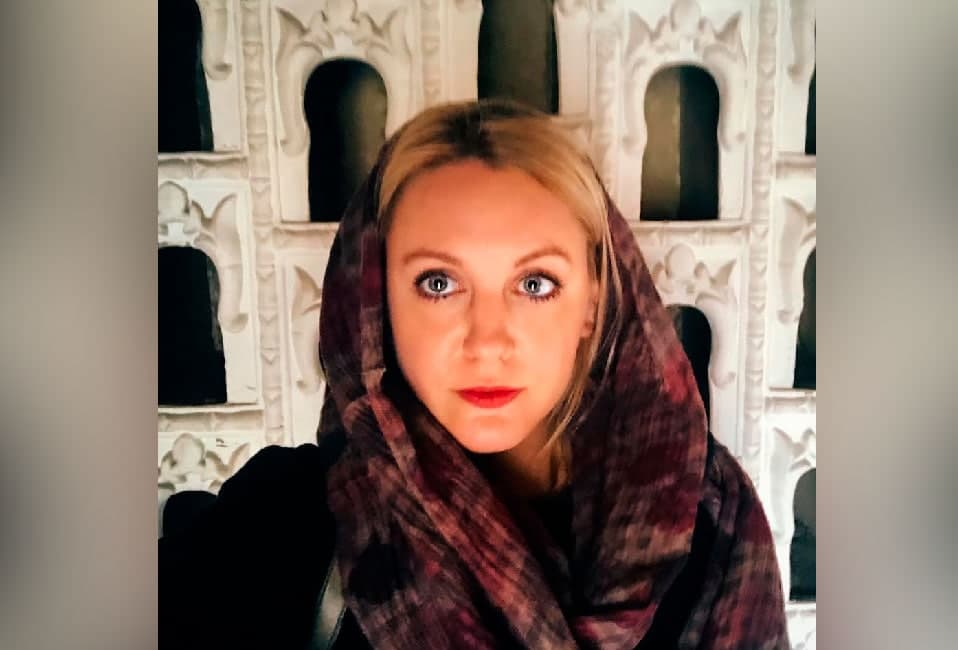 According to Pikulicka, the Foreign Ministry of Uzbekistan rejected her application for accreditation after six months of consideration, though it should have taken a maximum of two months according to the legislation. "The reason: I worked for other media not only the one I was accredited for," she said.
She related all the details of the incident on her Twitter.
I got accredited last year and allocated a contact person at the MFA called Rustam. He seemed helpful at first but it soon became clear that he was interested in more than just work. He tried to kiss me and even though he got rejected, he kept on texting me with offers to meet. He continued sending me texts I didn't want to receive so after a few days I politely explained that I'm not interested in any contacts other than work. His reaction: why? Do you have a boyfriend? I had to be polite as in the end, I had been waiting for accreditation for months.

After the sexual harassment ended, pressure began. At first, it was subtle, he asked me to write a positive article about the quarantine because "there's too much negative news". I said I will not write it because at the time I was out of Uzbekistan.

I couldn't come back to Uzbekistan for months because of closed borders. There were charter flights but the ministry didn't want to allow me to buy a ticket (which cost over $500 one way anyway). In August the guy texted again saying that I should write a positive article.

It was the peak of the pandemic, corruption scandals were coming to light, people in Uzbekistan had no means to survive and thousands continued to live in displacement following the Sardoba dam's collapse.

I asked him what kind of positive article I could possibly write in such a dire moment. I was told I wasn't objective and that I'm not a journalist. I got angry and told him that I will write a complaint against him, which I did the day after.

He deleted our conversation in telegram but I have a few screenshots left. Following the complaint, no one got back to me. I reapplied for my accreditation and the reply only came today. I have no doubts that the official reason for rejecting my application is just an excuse.

In fact, Uzbekistan's authorities don't want foreign journalists to write about problems, they don't need this kind of publicity. They want articles about tourism and non-existent development. Just to remind you, I'm the only English speaking journalist permanently based here.
Following the statement, she added that she was advised by the MFA people to apply for a separate accreditation each time she wants to write an article. "Since it takes at least 2 months to get it (but it can also take 8) I would end up writing max 6 pieces a year. Thanks guys, that's very helpful," she concluded.
Her story caused heated discussion on social networks, with many human rights activists, both local and foreign, expressing their anger at the incident. In particular, Steve Swerdlow, human rights lawyer and Associate Professor at the University of Southern California, urged the government of Uzbekistan and the MFA to immediately investigate allegations and issue accreditation.
Tim Torlot, British Ambassador to Uzbekistan, said these allegations are disturbing and hoped that they will be properly investigated. "Sexual harassment is never acceptable. And efforts to pressurize journalists are misguided and undermine media freedom," he said.