President of Uzbekistan Shavkat Mirziyoyev had a telephone conversation with President of Afghanistan Ashraf Ghani on February 10.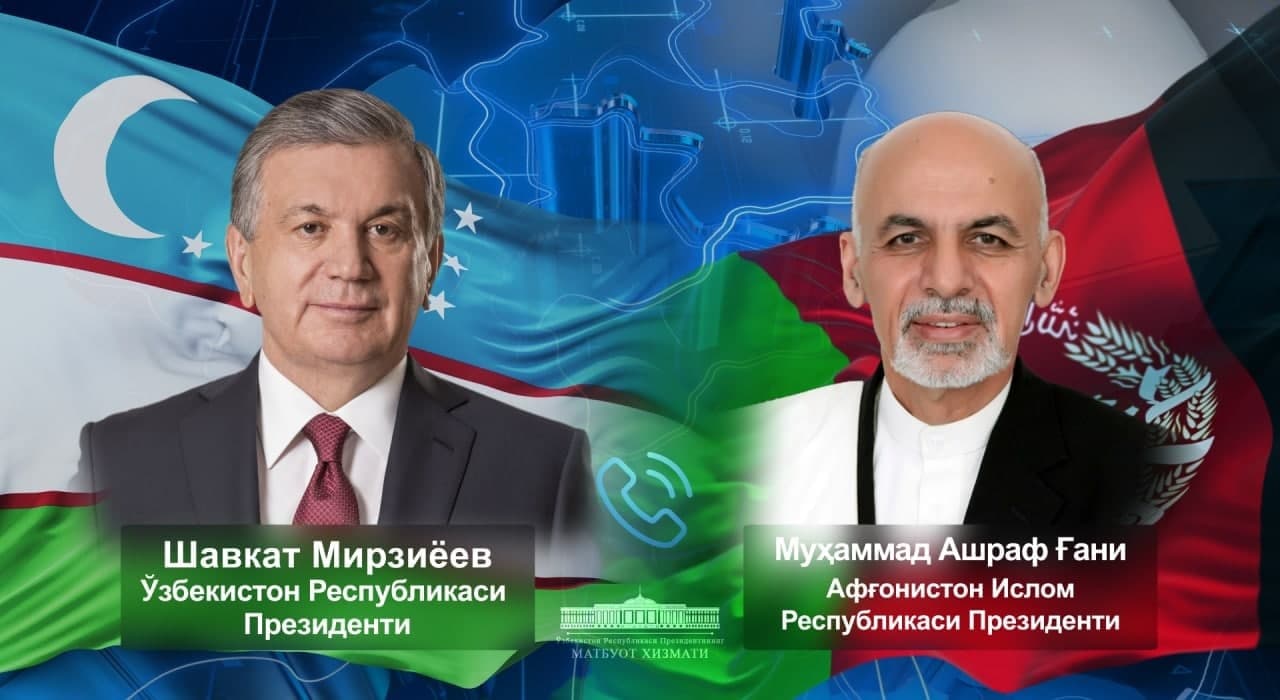 According to the presidential press service, the sides discussed issues of bilateral relations and regional cooperation.
On behalf of the people of Afghanistan, Ghani thanked Mirziyoyev for all the assistance rendered in ensuring peace and stability in Afghanistan and reviving the country's economy.
The parties noted with satisfaction the success of the first meeting of the tripartite working group on the Trans-Afghan Transport Corridor project, which was attended by high-level representatives of Uzbekistan, Afghanistan, and Pakistan and leading international financial institutions.
It was noted that it is important to implement this project, including the preparation of technical documentation and start construction work.
The Presidents agreed to unite efforts and accelerate the implementation of the project on the construction of a new transmission line "Surkhan-Puli-Khumri". To this end, a bilateral mechanism will be created to coordinate the implementation of the planned work, under which monthly video conferences will be held.
The sides also considered the possibility of expanding multifaceted Uzbek-Afghan relations, including in the oil and gas sector, education, training of qualified Afghan personnel in technical specialties.
The parties agreed to form a joint government group to constantly monitor and effectively promote the implementation of the Roadmap and priority investment projects.