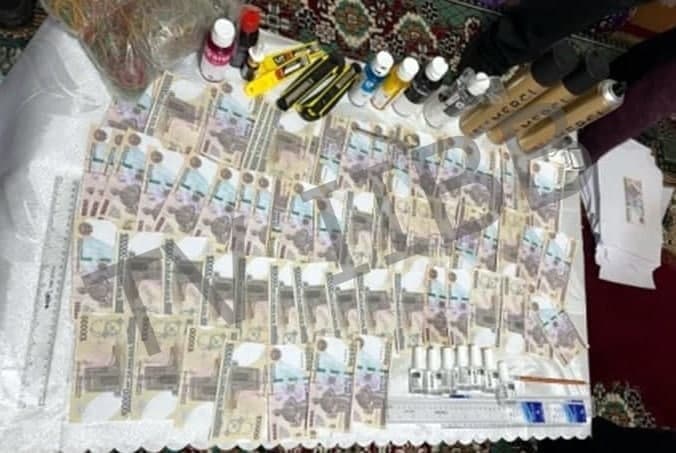 On February 10, officers of the Tashkent region DIA and the Tashkent district police department detained individuals trying to release counterfeit 100 thousand soum banknotes worth about 55 million soums for circulation.
According to the Tashkent regional DIA, F.R. (born in 1991), living in Tashkent, together with his acquaintances, J.T. and A.A. (born in 1997), were caught red-handed by law enforcement officers while illegally producing counterfeit money and preparing it for circulation.
"During the operative event, 58 units of counterfeit banknotes, 490 printouts of 100 thousand soum counterfeit banknotes, a color printer, 2 boxes of special papers, a knife and other items were seized as material evidence," the Department of Internal Affairs said in a statement.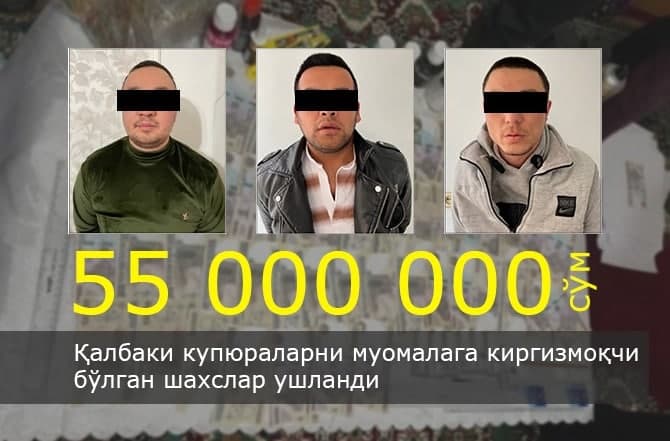 Criminal proceedings have been instituted against the detainees under Article 176-2 of the Criminal Code.