In Tashkent, a criminal group that committed murder has faced charges. Reportedly, they killed a 31-year-old businessman, dismembered his body and buried him in a pit. One of the perpetrators was the winner of the "Zulfiya" award in 2014.
On May 8, 2020, citizen Nigora Payzibekova appealed to the Uchtepa district DIA. She stated that on May 7, 2020, at around 10:00, her son Ravshan Rahmatullayev (born in 1989) sat in his Lacetti car and said that he would go to the mountains for camping with his friends, but he never returned home.
According to the Tashkent city prosecutor's office, a criminal case under Article 137 (kidnapping) of the Criminal Code was initiated on Payzibekova's appeal. It turned out that Jamoliddin Orifbayev (born in 1990), living in the Yunusabad district, rented a Spark car from his acquaintance Ravshan Rahmatullayev in January 2020 on the condition of subsequent purchase. However, after a while, they had a verbal argument as Jamoliddin did not pay the monthly rental on time and Ravshan took the car back. He was given $2,000 as initial payment in January, $1,000 of which he returned to Jamoliddin upon taking the car. When he opened the trunk of his car to take the $1,000, Jamoliddin saw a large amount of money in the trunk and thought of a criminal plan.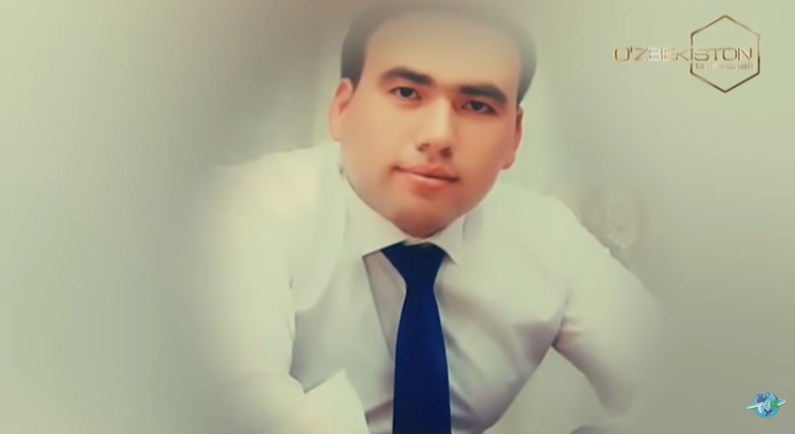 After that, Jamoliddin, who was previously convicted of theft and aggression, organized a criminal group with Maqsud Mahkamov and a former world karate champion and "Zulfiya" award winner Sevara Abdulkhakimova in order to seize Ravshan's "fortune". According to the shared responsibilities of the criminal group, Jamoliddin introduced himself as a girl to Ravshan through a fake Telegram account, got to know him intimately for 3 months and finally invited him to a meeting. Sevara, on the other hand, went to a meeting on May 7, 2020, introduced herself to Ravshan as a sister of the girl he was talking to and took him to Jamoliddin's house in Yunusabad.
Jamoliddin, along with his accomplice Maqsud, waited for Ravshan to come home. They met Ravshan at home, beat him, strangled him, put him in a chair and tied him with ropes. They seized $400 and 1 million soums from him. After that, they continued to extort money from Ravshan by forcibly keeping him at home. They sent a message to his father and mother from Ravshan's Telegram account, asked for $29,000 to buy a car, they requested to send the money through his business partner Muzaffar Sagatov. To convince Ravshan's father, he was forced to say the same words to his father on the phone.
After that, Muzaffar Sagatov went to the victim's father on the instructions of Ravshan on the phone and gave the money to Jamoliddin, who introduced himself as "Aziz" in the Markaz-5 block of the Yunusabad district.
Continuing his criminal activities, Jamoliddin took Ravshan to his rented apartment in the Yashnabad district in the trunk of a car on May 8, 2020, at 02:30, where he again demanded money from Ravshan. After receiving a refusal from him, Jamoliddin tortured the man and intentionally killed him by inflicting severe bodily injuries. In order to conceal the crime, Jamoliddin hired workers from the Kuylik dekhkan market on May 8, 2020, dug a pit, allegedly for a toilet, dismembered Ravshan's body, and buried the corpse in the pit.
According to the verdict of the Tashkent city court on criminal proceedings, Jamoliddin Orifbayev was found guilty of committing the offenses envisaged in Article 97-2, paragraphs "b" and "i" (intentional killing of a helpless person with the intent to defraud), Article 134 (desecration of a grave), Article 164-4, paragraph "a" (excessive aggression), Article 169-3 paragraph "a" (theft committed by a recidivist) of the Criminal Code. He was sentenced to 25 years in prison.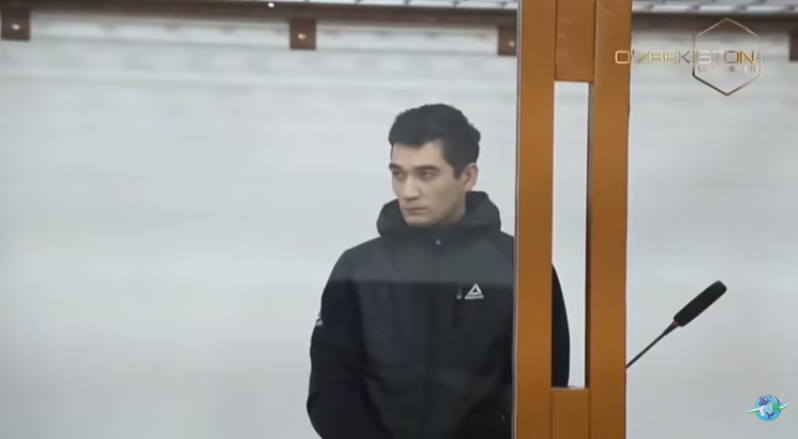 Maqsud Mahkamov was found guilty of committing a crime under Article 164-4 (a) of the Criminal Code and sentenced to 15 years in prison.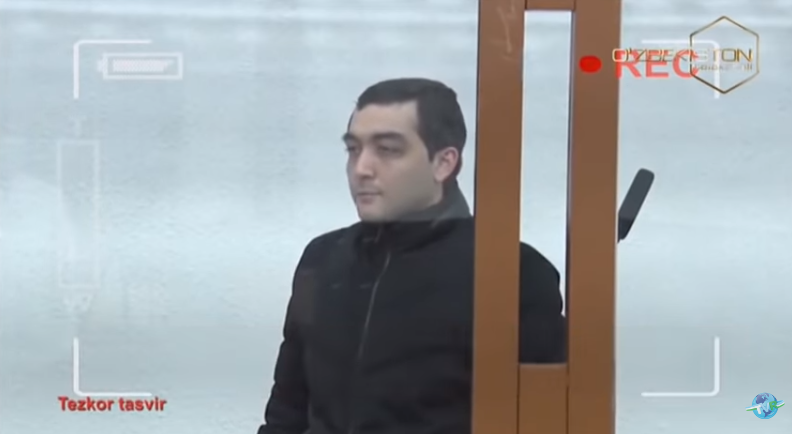 During the trial, Sevara Abdulkhakimova apologized to the relatives of Ravshan Rahmatullayev, saying that she was unaware of Jamoliddin's real intentions. According to her, she had been beaten when she asked not to hit Ravshan and she found out about the incident later.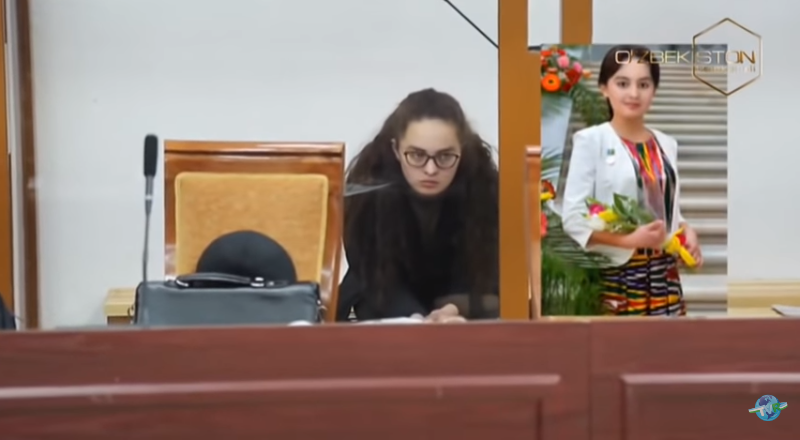 Sevara Abdulkhakimova was found guilty of committing an offense under Article 164-4, paragraph "a" of the Criminal Code and sentenced to 13 years in prison.