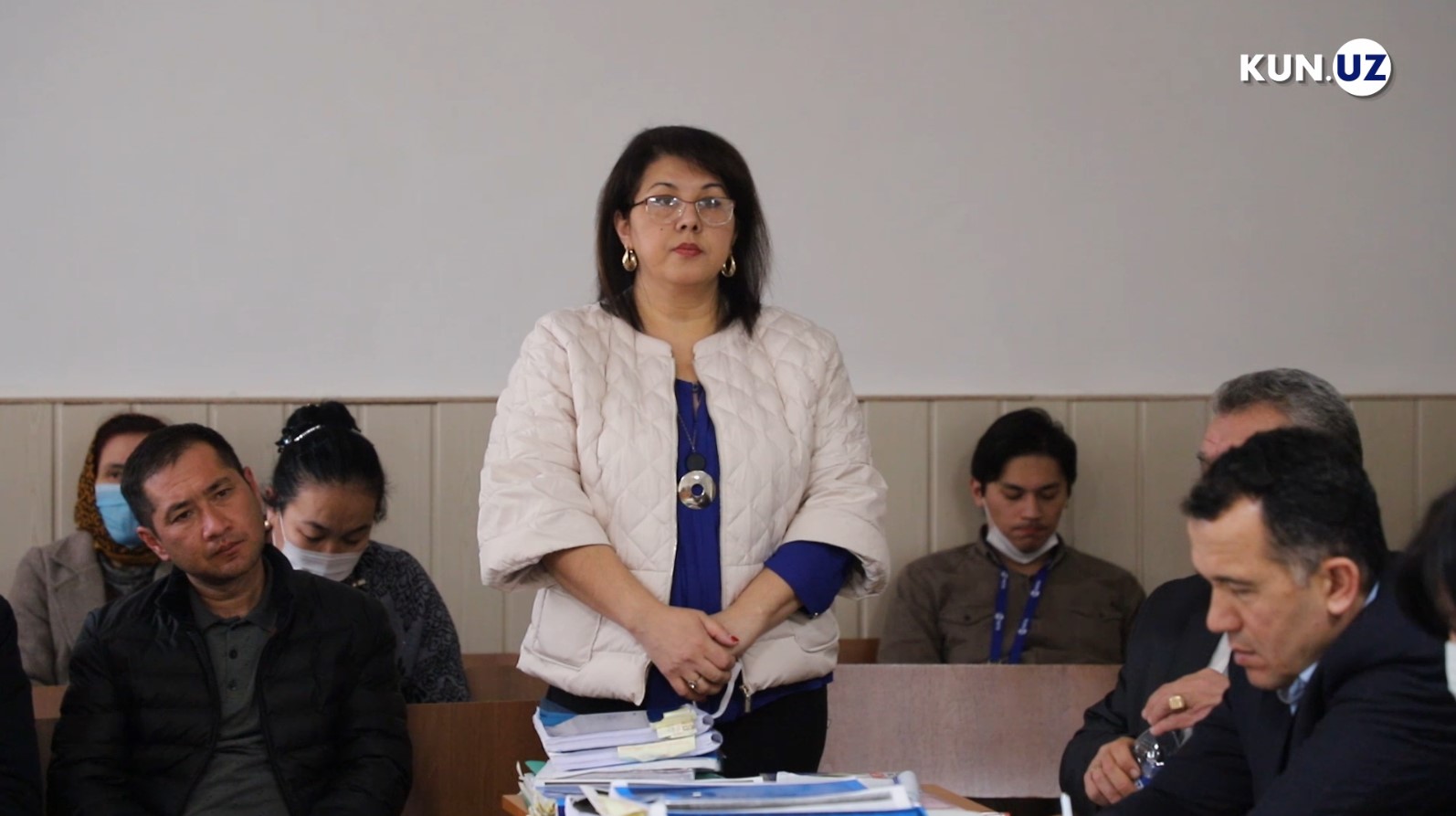 On March 4, a regular court hearing was held on the case against Guljahon Yuldasheva, a former chief infectious disease specialist of Tashkent region. The indictment against Yuldasheva and others involved in the case was read out, Kun.uz correspondent reports.
Yuldasheva is accused of embezzlement and causing the death of a patient through negligence.
According to the indictment, she was charged under Article 207, Part 3-a, Article 209, Part 2-a, and Article 167, Part 3 of the Criminal Code. The prosecutor asked the court to deprive her of certain rights for 3 years and restrict her freedom for 5 years.
Yuldasheva's lawyer said the charges were baseless.
The court adjourned until March 15.