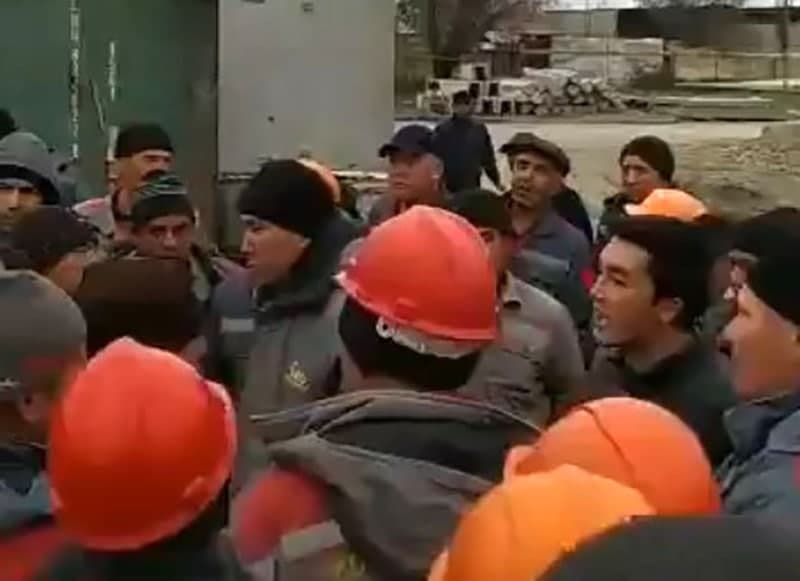 A video of outraged workers going on strike has been circulated on social networks. The author of the video states that they haven't received their salaries for three months.
Reportedly, they were the workers of the 13th bridge-building detachment.
Commenting on the situation JSC Uzbekistan Railways said that the issue has been resolved.
"The management of the UE Trust "Ko'prikqurilish" visited the site and conducted a study of the appeal, during which it became known that the author's comments regarding the non-payment of salaries for three months were groundless," the JSC noted.
The company said the salaries of employees of all divisions of the unitary enterprise for 2020 had been fully paid, there were delays on the payment of wages only for January of the current year.
"Now this issue has been resolved, the workers have received their salaries for January," the statement reads.
"According to the collective agreement between the administration of the trust and the trade union committee, wages for a certain month are paid until the end of the next one, i.e., workers will receive their salaries for February until the end of March," the company added.
The management of the trust carried out the necessary explanatory work with the employees and explained that the salaries for February will be paid by the end of this month.