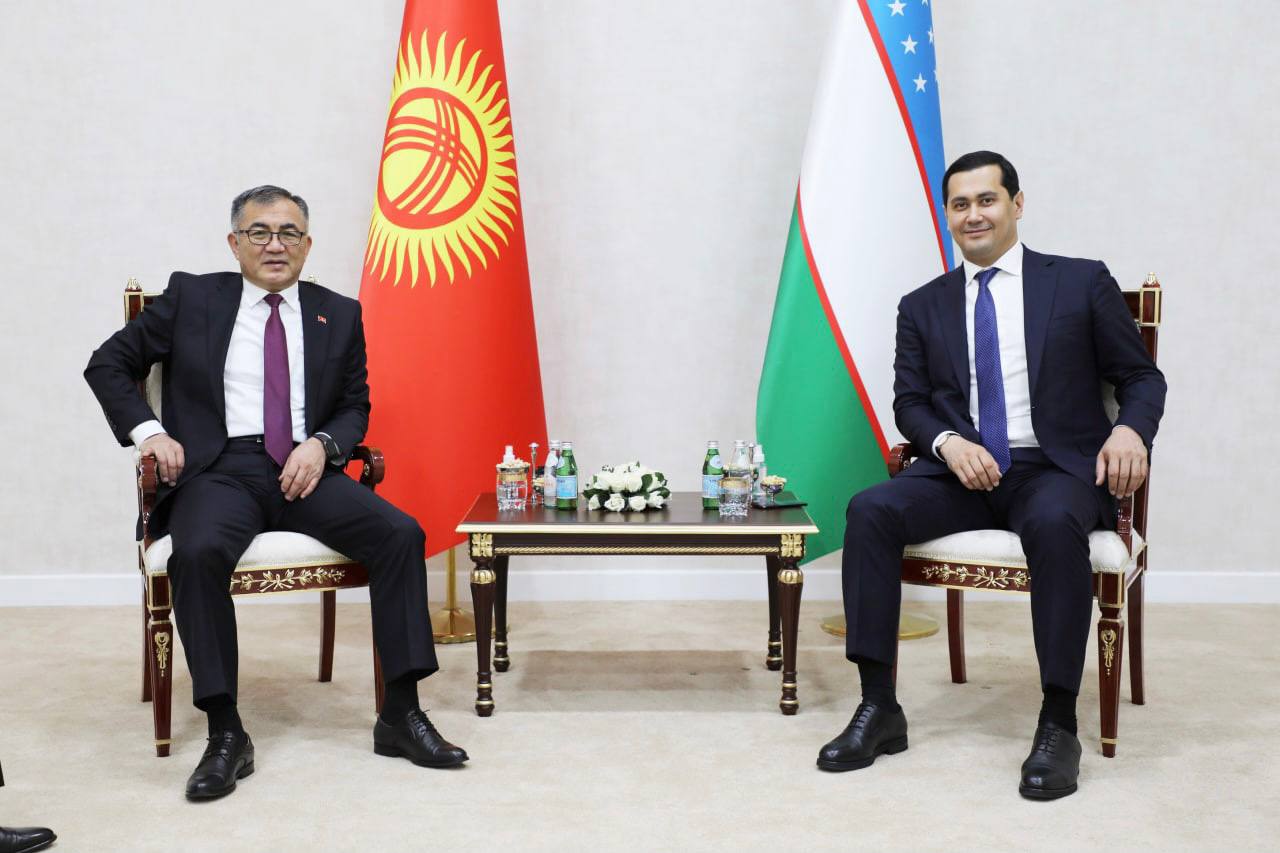 As part of President Sadyr Japarov's visit to Uzbekistan, an Uzbek-Kyrgyz business forum and the first meeting of the business council between the countries were held in Tashkent, the MIFT press service reported.
The events were attended by the heads of key ministries and departments, as well as representatives of the business communities of the two countries. The Kyrgyz delegation was headed by Deputy Prime Minister – Minister of Economy and Finance Ulukbek Karmyshakov, and the Uzbek delegation – by Deputy Prime Minister – Minister of Investments and Foreign Trade Sardor Umurzakov.
During the business forum, the heads of the Chambers of Commerce and Industry of the two countries, as well as relevant ministries, departments and representatives of the private sector also made speeches. After the official part of the event, a session of bilateral meetings in a B2B format took place, during which entrepreneurs of the parties were able to discuss prospects for cooperation and specific project proposals. The existing potential for the development of cooperation in promising industries – agriculture, the production of mineral and organic fertilizers, the production of building materials, the textile leather and footwear industry, the silk industry, tourism and logistics – was considered in detail.
Forum participants had the opportunity to comprehensively familiarize themselves with the conditions created in a particular sector for conducting investment and foreign trade activities in Uzbekistan and Kyrgyzstan, discuss common interests and prospects for cooperation and consider specific project proposals for further joint development.
As a result, Uzbek and Kyrgyz entrepreneurs signed 291 investment and trade agreements totaling $935.1 million.