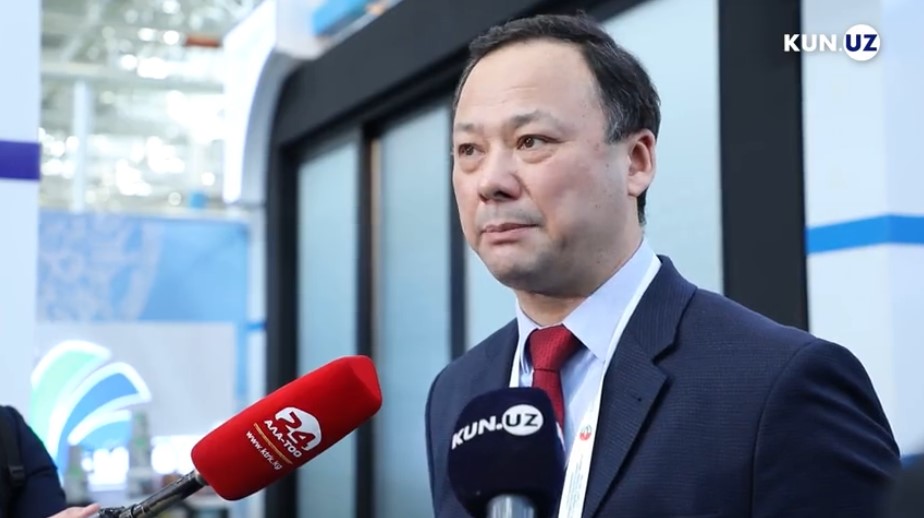 On March 12, the presidents of Uzbekistan and Kyrgyzstan got acquainted with the exhibition of industrial products. The Minister of Foreign Affairs of the Kyrgyz Republic Ruslan Kazakbayev visited the exhibition and gave an interview to reporters.
The Kyrgyz Foreign Minister praised the bilateral talks and briefed on the issues discussed.
"The leaders of our countries have discussed in detail all the issues of concern to the two countries and peoples. In particular, specific tasks were set to strengthen trade-economic ties, increase trade, accelerate the delimitation and demarcation of borders, expand border checkpoints between Osh, Jalal-Abad, Batken regions and Fergana, Andijan and Namangan regions.
Negotiations were held on joint hydraulic projects in Kyrgyzstan, including the Kambarata-1 cascade. It is known that we need electricity from Uzbekistan, in turn, Uzbekistan receives water from us during the growing season. Coordination of these processes was also discussed.
Separate talks were also held on the issue of enclaves. There are no questions of concern regarding Shohimardon now, all border checkpoints are working. As for the Sokh enclave, the Uzbek side offered to expand existing checkpoints and open new ones. The presidents instructed to study this issue in detail and resolve it. I think that in the near future the intergovernmental commission on delimitation and demarcation of the state border will start its work, and then all issues will be resolved," Kun.uz correspondent quotes Ruslan Kazakbayev as saying.