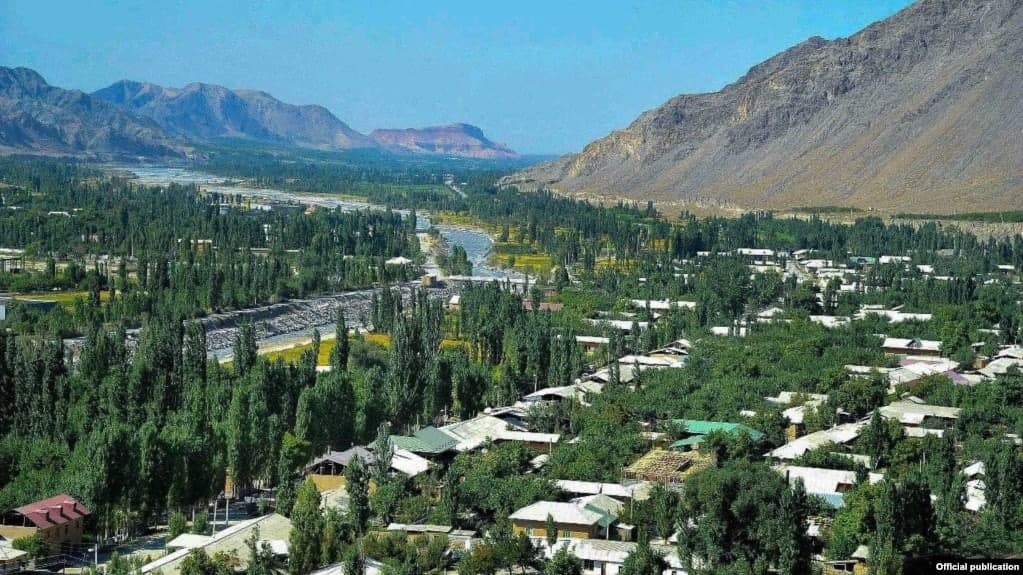 The information that a corridor will be opened to the Uzbek enclave of Sokh does not correspond to reality, the Office of the Government Plenipotentiary for the Batken region of Kyrgyzstan told Vesti.kg.
"After the meeting of the heads of state on March 11-12, incorrect information was disseminated on social networks that the Uzbek side would be provided with a corridor to the Sokh district. As a result of the negotiations, it was agreed to resume the operation of the Kaytas checkpoint in the Kadamjay district, Batken region, which was previously closed due to the coronavirus pandemic. Citizens of the neighboring state pass through the checkpoint in the same manner as before. Uzbeks enter Kyrgyzstan through the Kaytas checkpoint and pass through our territory to the Sokh district, and then enter it. Since March last year, citizens of Uzbekistan could get into this area only through the Kadamjay checkpoint," the Office of the Government Plenipotentiary for the Batken region said.

It is noted that with the opening of the Kyzyl-Jyldyz checkpoint, the movement of citizens will be facilitated.
"The number of traffic jams on the highway will decrease. As for the opening of air traffic in the Sokh enclave, small planes will be permitted to operate to connect the district with Uzbekistan. In this regard, we ask our citizens not to worry and not to believe inaccurate information. The Government Plenipotentiary for the Batken region, Omurbek Suvanaliyev, will meet with the chairman of the executive power of the Sughd region of Tajikistan, Rajobboy Akhmadzoda. They will discuss the opening of the Kulundu and Kayragach checkpoints in the Leylek district, which were closed due to the pandemic," the statement says.
Also, the chairman of the State Committee for National Security of Kyrgyzstan Kamchybek Tashiyev during a meeting with local residents in Batken stated that "no corridor will be provided to Sokh. This issue was not discussed at the talks between the presidents of Kyrgyzstan and Uzbekistan."
It should be reminded that earlier the press service of the President of Kyrgyzstan circulated information about the possible provision of a corridor to the Sokh enclave. Later, this information was removed from the official website and replaced with an updated version.