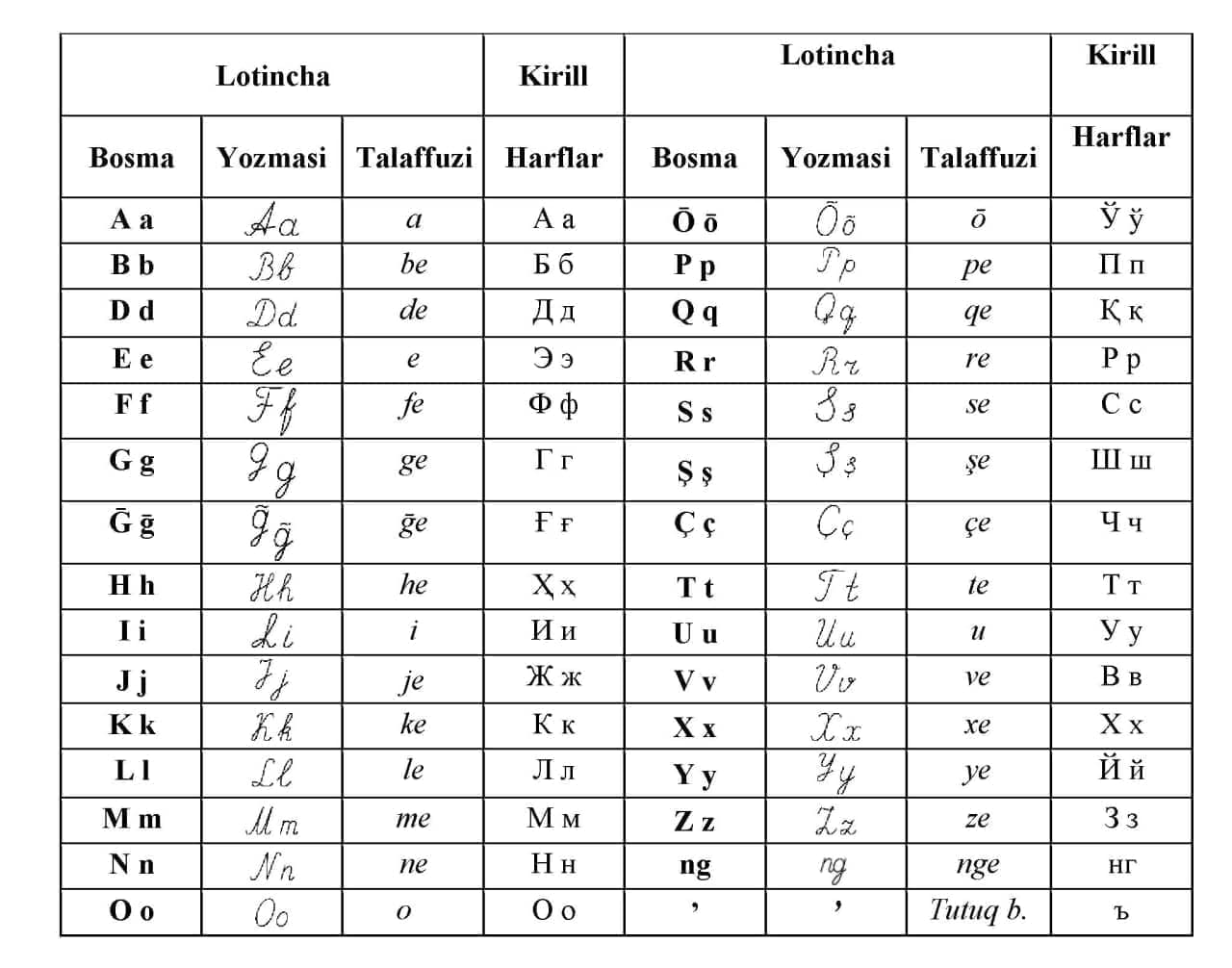 The draft document on amendments to the law "On the introduction of the Uzbek alphabet based on the Latin script" has been announced.
The document has been posted on the portal for discussing draft normative-legal acts.
According to the project, the new alphabet, based on the Latin script, will consist of 29 letters (one of them is a combination of letters - "ng"). The letters o', g', which are now considered controversial by many in the Uzbek-Latin alphabet, as well as the double letters sh, ch, are being changed in form.
The law comes into force from the date of its official publication.