The national football team of Uzbekistan has defeated Ghana in a friendly match in Namangan.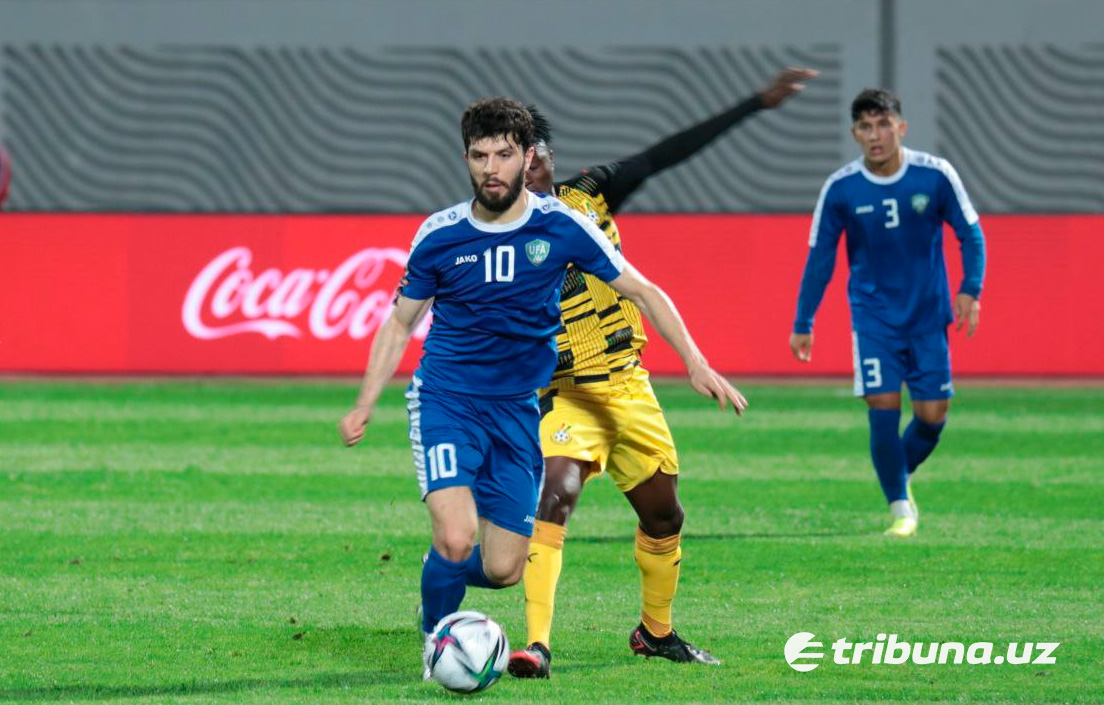 In the 4th minute of the match, Otabek Shukurov opened the scoring with a wonderful shot over the penalty area – 1:0.
The guests leveled the score in the 72nd minute. Goalkeeper Javohir Ilyasov made a mistake, not being able to block the free-kick from Issahaku Abdul Fatawa – 1:1.
Four minutes later, the Central Stadium in Namangan shook for the second time. One of the most active players of the game, Jaloliddin Masharipov, found the net, leading the national team to victory – 2:1.
Uzbekistan will play the next friendly match against Iraq on March 29 in Tashkent.