On the territory of the Chek mahalla council of the Asaka district, Andijan region, a land plot of 53.3 hectares has been selected for the construction of the multifunctional complex Asaka City.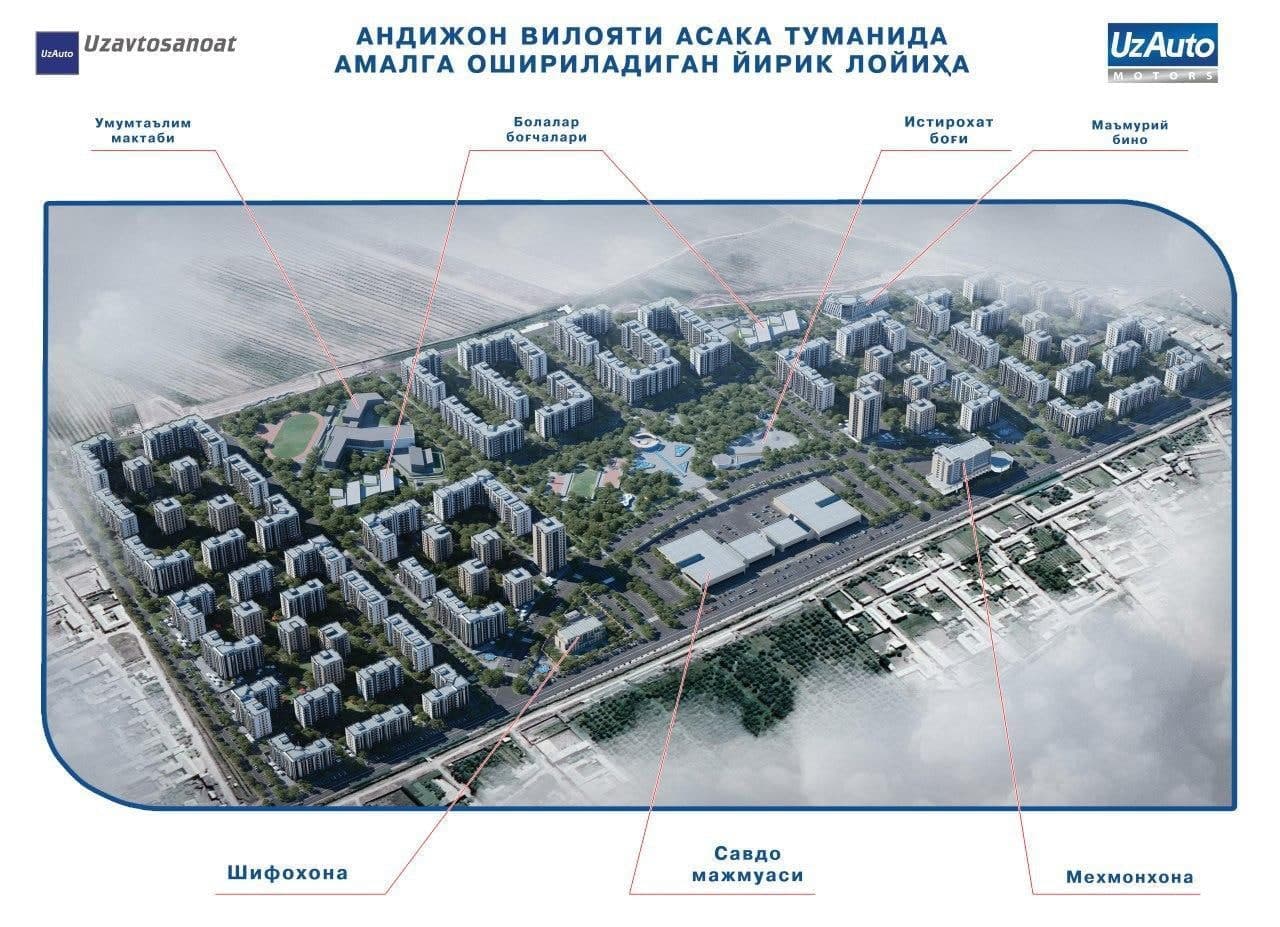 Avtosanoat-Injiniring LLC will develop a master plan (detailed layout project) for the Asaka City complex project, Tashgiprogor JSC is the general project organization.
Expenses related to the project implementation (with development of design and estimate documentation, obtaining permission for construction and installation works, preparatory works and other expenses for the project implementation) until December 31, 2020, were realized at the expense of Avtosanoat-Injiniring LLC own funds.
Starting from 2021, the construction of facilities in the Asaka City complex has been carried out at the expense of investors, including loans, charitable donations and other sources not prohibited by law.
Within a month, the khokimiyat of Andijan region will develop and approve network schedules for the creation of engineering, communication and production infrastructure facilities, together with the Ministry of Finance, the Ministry of Energy, the Ministry of Housing and Communal Services, the Committee on Roads under the Ministry of Transport and Uzbektelecom JSC.