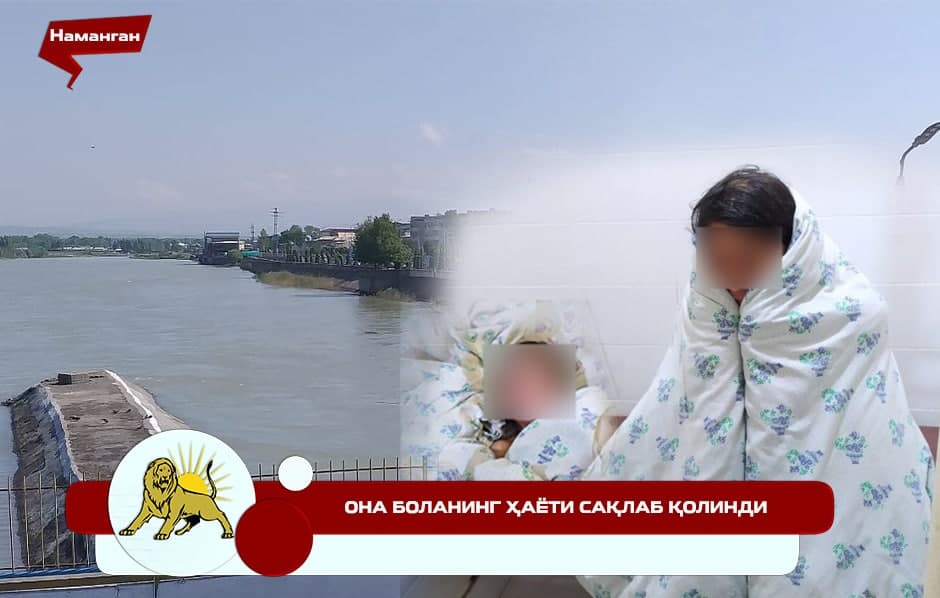 In Namangan, a woman tied her child to herself and attempted suicide by jumping into the water. Fortunately, she was rescued, the National Guard reports.
On April 22 at 01:20 am, a young woman arrived at the bridge built over the Narin River in the Uchkurgan district of Namangan region and threw herself into the water together with her child for unknown reasons.
Reportedly, they were noticed on the spot and rescued by an officer of the National Guard serving in the area and citizen A.A., who was passing by the scene. The mother and her child received first aid and were taken to the district medical association.
During the pre-investigation, the woman was identified as Kh.M. (born in 1983), a resident of the Uchkurgan district, Namangan region. It became known that she tied her 4-year old child (born in 2017) to herself and jumped together into the water.
Currently, the Uchkurgan district police department is investigating the case.