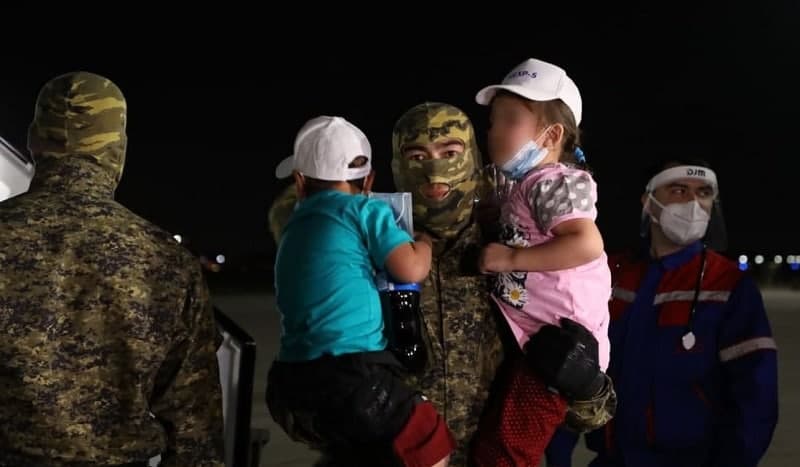 93 women and children have been brought back to Uzbekistan as part of the humanitarian operation "Mehr". They came on a special plane of Uzbekistan Airways from conflict zones in the Middle East, Dunyo IA reports.
As part of the previous operations, 438 women and children, who were helpless and left in a difficult situation, were returned to their homeland from Syria, Iraq and Afghanistan.
As a result of the following "Mehr" operation, carried out with the support of the United States and other partner countries, 24 women and 69 children were returned to Uzbekistan. They had been held in the Al-Khol camp for more than 3 years.
Women and children will be accommodated in the "Buston" sanatorium in Tashkent region and will be provided with medical, psychological and social assistance. Also, the necessary work will be carried out on the preparation of documents confirming their identity.