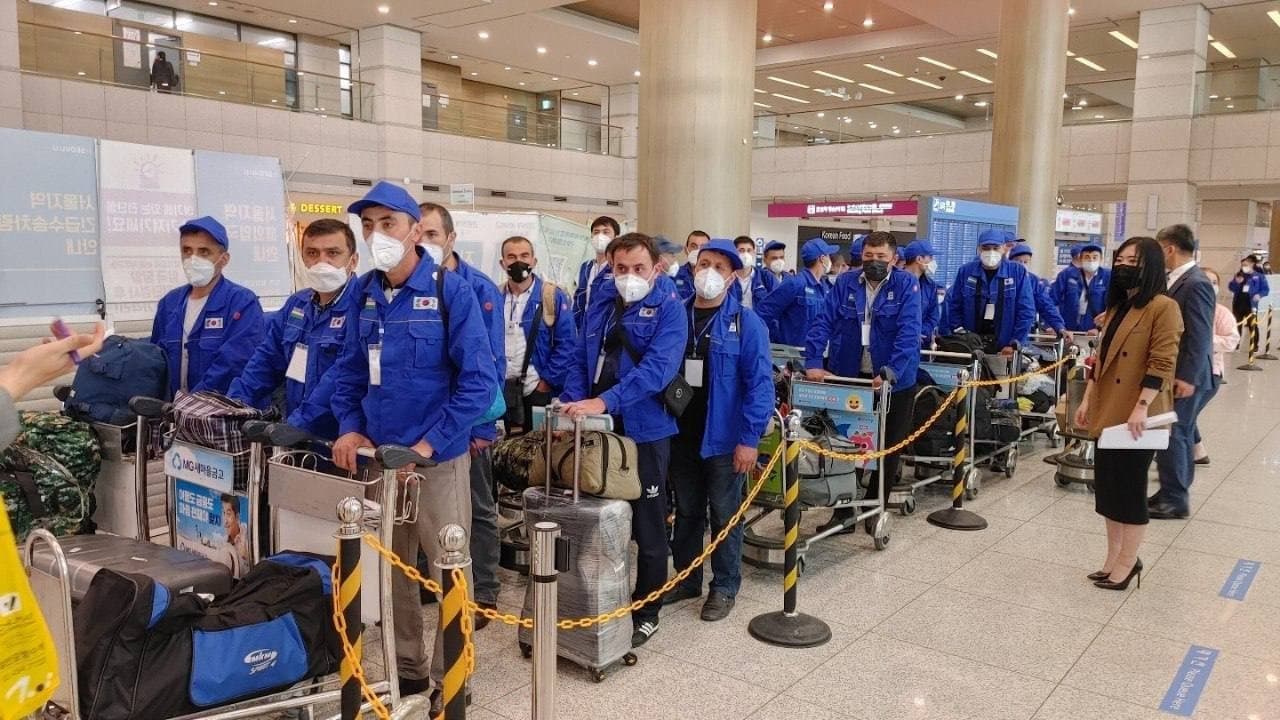 On April 29, 63 citizens of Uzbekistan entered the Republic of Korea for seasonal work on an E-8 visa.
The departure of another 103 citizens is expected on May 5, the Agency for External Labor Migration reported.
Currently, Uzbekistan is the only country with which a bilateral memorandum has been concluded and the entry of migrants on an E-8 visa to Korea in the pandemic has been permitted.
The citizens of Uzbekistan were met at the Incheon International Airport by senior officials of the Justice Ministry of Korea, employees of the Yanggu County Administration and officials of the representative office of Uzbekistan's Labor Ministry in the Republic of Korea.
Upon arrival, the citizens were sent to places of self-isolation for a 14-day quarantine. During self-isolation, they will be provided with all the necessary means.
During the period of self-isolation, citizens will take part in online conferences with employees of the Embassy of Uzbekistan, where they will be familiarized with the laws of South Korea.