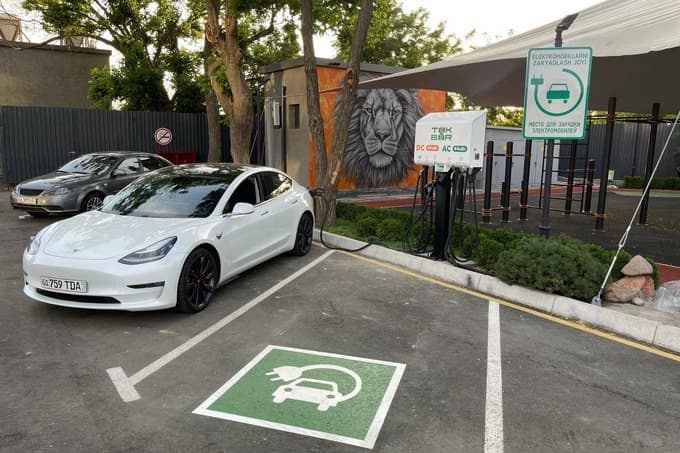 A network of charging stations for electric vehicles will appear in Tashkent.
Now there are nine such gas stations in the city, although there were 0 in the fall of last year. The exact location of each station can be found on PlugShare maps, Spot writes.
The infrastructure for electric vehicles is being built by private companies. For example, Makro installed four charging stations near its supermarkets – the company began to create its own network back in February this year.
Several more stations were installed by TokBor – in the Ankhor Lokomotiv Park, BeFit sports centers. With its participation, the first electric station was also opened in Tashkent region – at the Amirsoy resort.
In addition, there are charging stations for electric vehicles at the Kamchik pass, as well as in Fergana region.