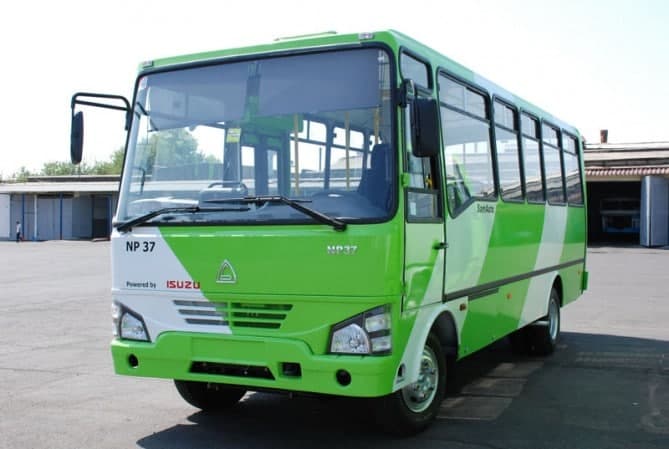 Kyrgyzstan will purchase 350 eco-friendly Uzbek-made ISUZU buses running on gas engine fuel, the press service of the Bishkek Mayor's Office reported.
According to the signed memorandum, the company 'Eco Passenger Transportation' will put into operation in Bishkek at least 350 environmentally friendly Japanese ISUZU buses of Uzbek production running on gas engine fuel.
The first batch of buses will be delivered until July 1, 2021.
Acting Mayor Baktybek Kudaibergenov stressed the importance of preserving the ecology and clean air in Bishkek, saying "public transport should be environmentally friendly."
During 2022-2023, 'Eco Passenger Transportation' plans to increase the number of gas-powered buses to 1,000 units, including 9, 10, 12-meter buses adapted for passengers with disabilities.