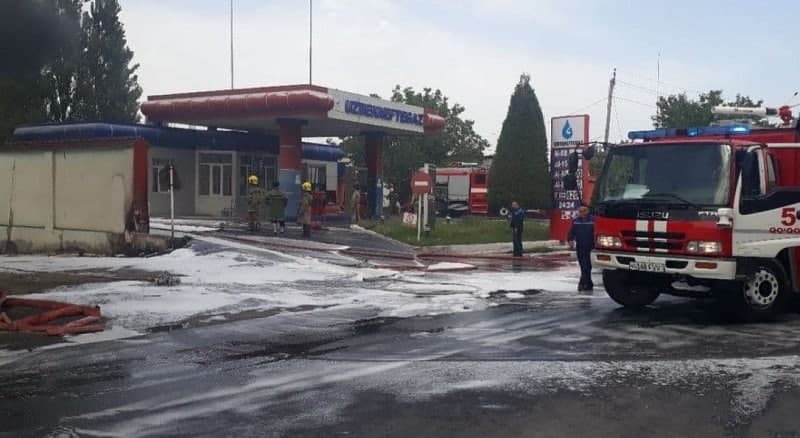 On May 19 at 14:45 at a gas station in Kokand, located on Aktash Street, a GAZ-53 trunk tanker caught fire, the Ministry of Emergencies reports.
The fire occurred during the transfer of fuel.
Reportedly, 8 firefighting and rescue crews of the regional MES Department arrived at the scene of the incident immediately. The fire was extinguished within minutes.
No casualties were reported.