On May 20, the Committee of the Legislative Chamber of Oliy Majlis on Budget and Economic Reforms held an expanded meeting. The deputies discussed the implementation of projects financed by public external debt.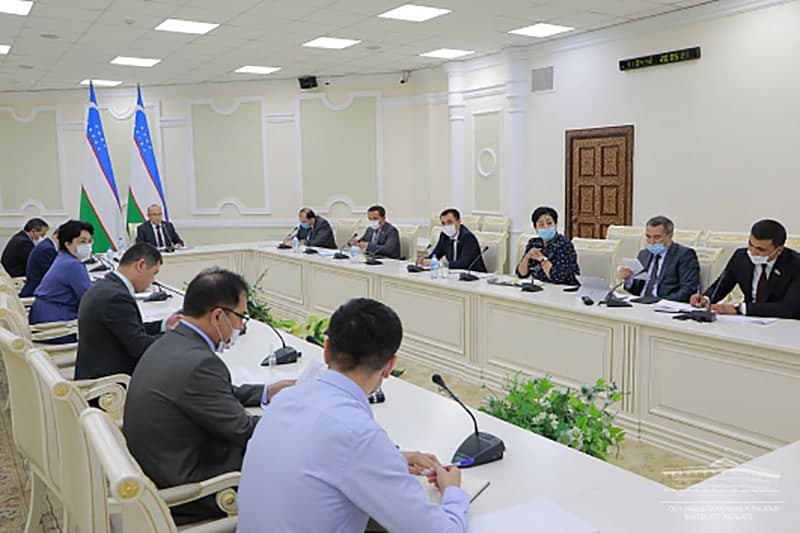 At the meeting, the deputies heard the information of the Accounts Chamber and the report of the Ministry of Investments and Foreign Trade on the "Integrated Development of Medium-Sized Cities" investment project, which is implemented in 2019-2021 through $100 million loan from the World Bank and state budget in the amount of $24.1 million.
According to the Accounts Chamber, during the project implementation period as of March 1 of this year, $944,800 (1 percent) of the total allocated funds was used. At the same time, due to inefficient project management and improper organization of work, in 23 cases financial errors and shortcomings in the amount of $439,700 were revealed.
In particular, 67 of 128 planned activities have not been implemented. According to the presidential decree of January 9, 2020, out of $5 million that were planned to be used last year, only $789,300 were put into use for the projects.
Following activities included in the project have not been implemented: the restoration of the Amir Palace and cultural heritage buildings in the city of Kogon, the supply of equipment for the organization of the Kogon-Bukhara tourist bus route, the reconstruction of the water supply and sewerage system in the cities of Kogon and Yangiyul. Such cases caused serious disagreements between the deputies and, therefore, proposals have been made for their timely and effective implementation.
During the meeting, the deputies heard reports from the khokimiyats of the Chortok district, Kogon and Yangiyul cities on the implementation of the "Integrated development of medium-sized cities" investment project and criticized the cases of inefficient usage of funds.