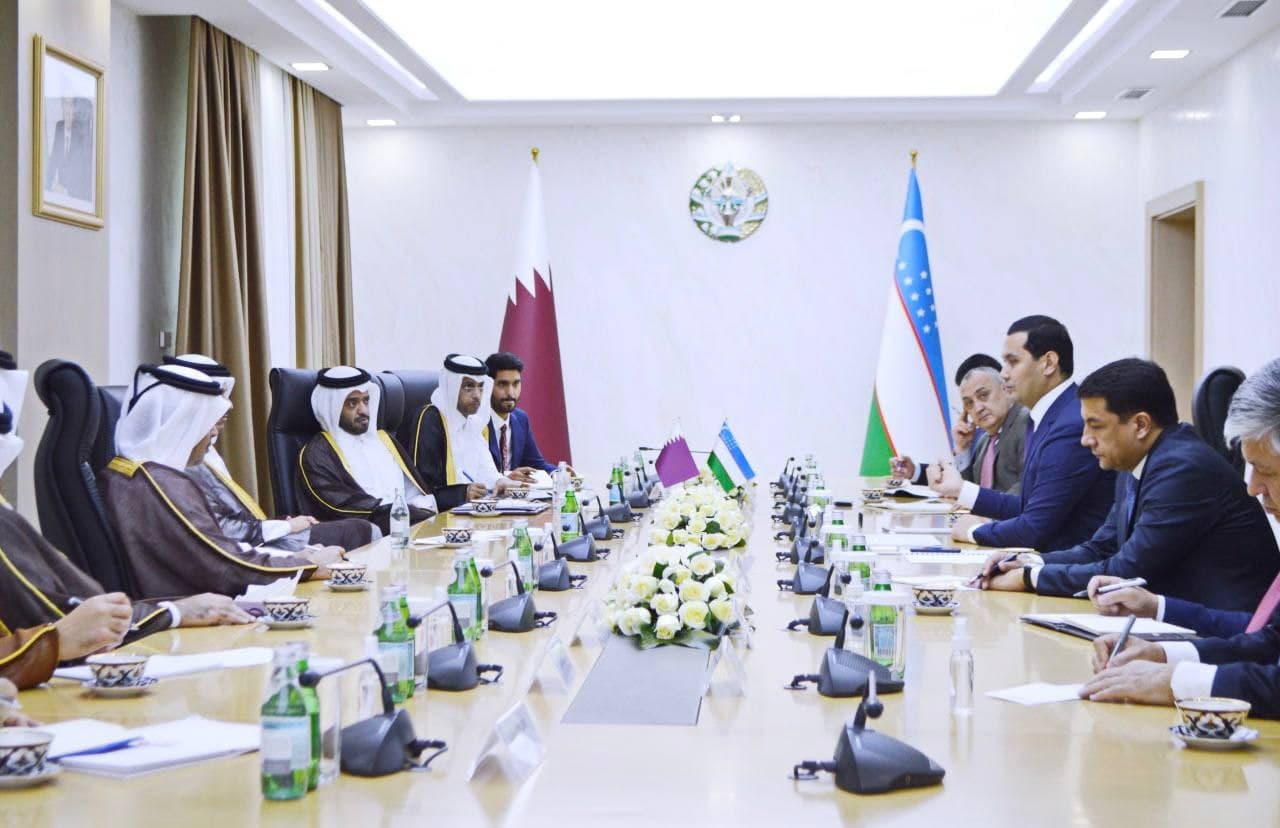 On June 9, in Tashkent, Deputy Prime Minister – Minister of Investments and Foreign Trade of the Republic of Uzbekistan Sardor Umurzakov held a meeting with Deputy Prime Minister, Minister of Foreign Affairs of the State of Qatar, Sheikh Mohammed bin Abdulrahman al-Thani.
During the meeting, an exchange of views took place on key issues on the agenda of bilateral cooperation and the prospects for deepening partnership between the two countries in the political, trade-economic, investment, transport-logistics and cultural-humanitarian spheres, the MIFT press service reported.
The parties highlighted the existing opportunities for the participation of Qatari companies in the implementation of projects in the energy, oil and gas, chemical and petrochemical sectors.
In order to deepen partnership in the investment sphere, an agreement was reached to intensify negotiations on agreeing an Agreement on the Encouragement and Reciprocal Protection of Investments between the Republic of Uzbekistan and the State of Qatar. An agreement was reached on the joint study of opportunities for increasing trade turnover, preparing proposals for eliminating existing trade barriers and substituting imports from third countries.
The parties, touching upon the sphere of transport and logistics cooperation, considered the prospects for Qatar's participation in the implementation of the Mazar-i-Sharif – Kabul – Peshawar railway construction project and outlined further steps in this direction.
An agreement was reached on the development of partnership in the banking and financial sector. The Qatari side expressed its readiness to assist in attracting a number of Qatari banks for the introduction of Islamic banking mechanisms in Uzbekistan.
Prospects for establishing cooperation in the field of tourism, as well as the construction of modern hotel complexes in major tourist cities of Uzbekistan, such as Samarkand, Bukhara, Khiva and others were also discussed.