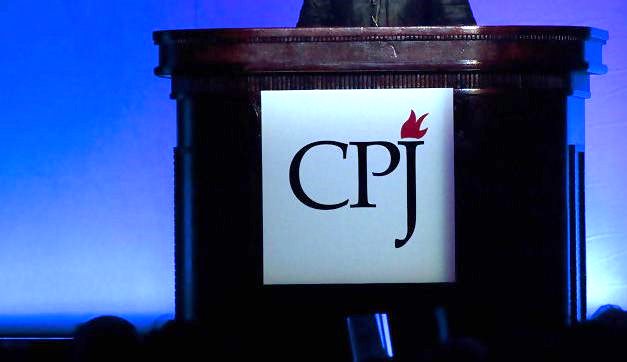 Uzbek authorities should drop the fines issued to staff members of the independent news websites Kun.uz and Azon.uz, and let all outlets report and comment freely, the Committee to Protect Journalists said on Thursday.
On June 21, the Chilonzor district court in Tashkent fined several people affiliated with both websites for allegedly publishing religious materials without first submitting them to the state Committee on Religious Affairs for approval.
The court issued 12.25 million soum ($1,158) fines to Kun.uz editorial director and the director of Azon.uz's parent company Azon New Media.
The court also issued 4.9 million soum ($464) fines to Azon.uz editor, its founder and the head of its affiliated television station Azon TV.
The court found the five staff members guilty under Article 184.2 of Uzbekistan's Administrative code ("Unlawful preparation, storage, importation or distribution of materials with religious content"), subject to a maximum fine of 24.5 million soums ($2,318). A 2014 government decree requires materials containing religious subject matter to be approved prior to publication or broadcast.
"Authorities should retract their fines against Kun.uz and Azon.uz and cease their tireless efforts to interfere in the work of the country's independent press, including prior censorship," said Gulnoza Said, CPJ's Europe and Central Asia program coordinator, in New York.
The charges against both outlets were initiated by the Interior Ministry's Anti-Terrorism and Anti-Extremism Directorate, which identified seven articles on Kun.uz's website and about 100 articles and broadcasts by Azon.uz and Azon TV which it deemed suspect, and passed them to the state Committee on Religious Affairs for analysis.
The committee ruled that the materials did not contain illegal content, but that one of Kun.uz's articles – on the adoption by the New Zealand police force of uniforms incorporating the hijab – should be not have been published, and issued the same ruling on 12 of Azon.uz's articles, including coverage of Russia-Turkey relations.
A repeated offense under Article 184.2 could be punishable by up to three years of correctional labor, according to the country's criminal code.
CPJ emailed the Interior Ministry of Uzbekistan and the Committee on Religious Affairs for comment, but did not receive any replies. The press service of the Uzbek Interior Ministry told Gazeta.uz that "all actions [by authorities] were performed within the framework of the law" and that the websites are free to appeal the decision in court.
On June 22, Azon.uz suspended publication of its website and Kun.uz suspended publication on its Uzbek-language page for the day in protest of the court's decision.
After that, explaining to the readers the reason for the suspension of its activities, Kun.uz published a statement, announcing the resumption of work from Wednesday.