"No one has the right to interfere in the activities of journalists, to give you instructions," she said at a meeting with journalists. According to Tanzila Narbayeva, work has begun on a new document in the field of mass media.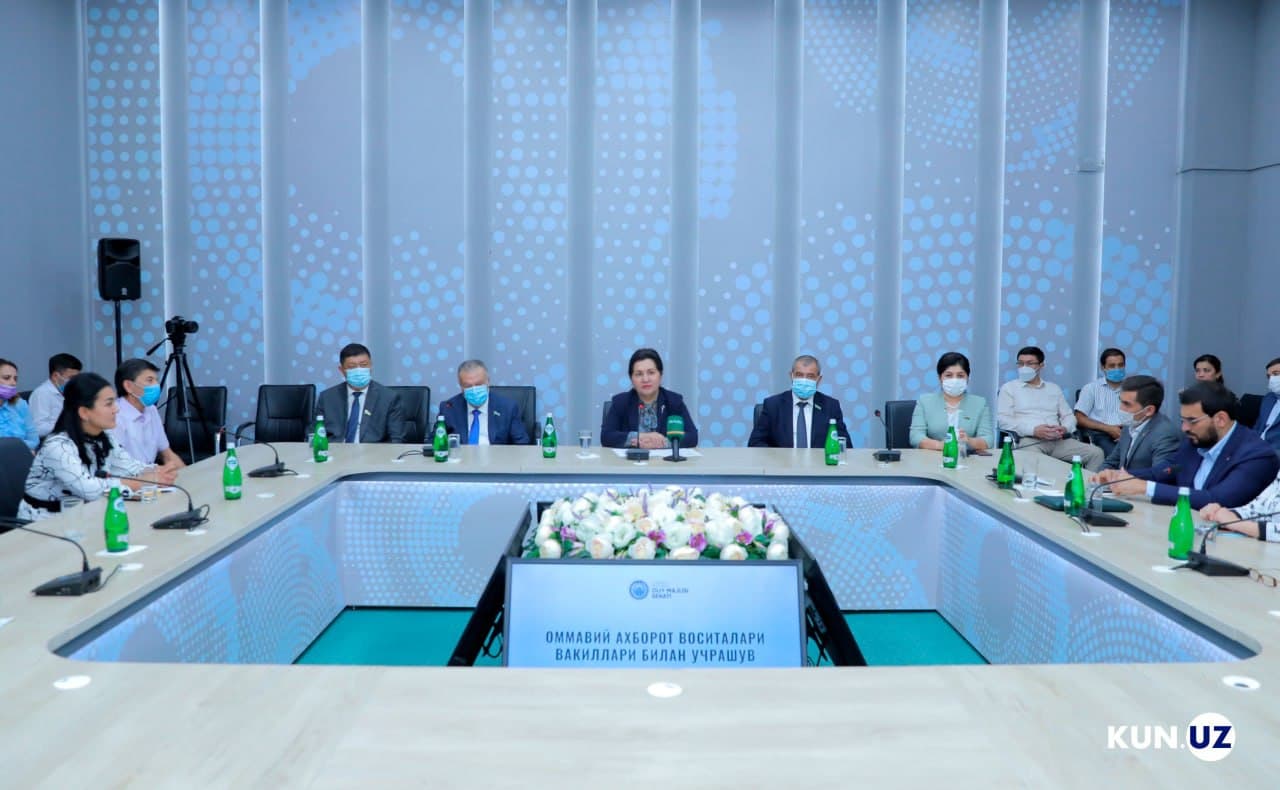 On July 3, the Senate Chairperson of Oliy Majlis Tanzila Norbaeva met with media representatives. The issues of cooperation of the upper house with the media, the openness of the parliament were discussed at the meeting.
Congratulating the journalists on their professional holiday on June 27, the Senate Chairperson also touched upon the freedom of the media, Kun.uz correspondent reports.
"Our cooperation with you is improving day by day. We can't always invite all of you to the Presidential Administration. And our opportunities are limited due to the coronavirus. But you know that a separate building for the Senate of Oliy Majlis – the former building of the Ministry of Foreign Affairs – is being completely renovated. We will move after the 30th anniversary of our independence. I pointed out that as soon as this building is allocated to us, there should be separate halls for meetings with the media. I think we will work more efficiently in our new building.
From the beginning of my career, I have focused on the openness of the work process in the Senate. You are welcome to attend our general meetings, which can be observed not only by the media, but also by anyone online.
When it comes to media activities, we have now started working on a draft document. No one has the right to interfere in the activities of journalists. I always say that the task of the state is to create conditions and support in the first place. But it is not the job of the state to interfere in the work of the media and tell them that it is wrong, that is right. Freedom of speech and transparency is one of the main principles we have chosen in our lives," the Senate Chairperson said.
It should be recalled that last month, President Shavkat Mirziyoyev, in a congratulatory message to journalists on the occasion of Press and Media Workers' Day, called for tougher penalties for obstruction of journalists.
"It is necessary to strengthen the articles of the Administrative Responsibility Code, which provide for liability of officials of state bodies and organizations for obstruction of the creative activity of the media, censorship, illegal interference in their activities, pressure and pressure on editorial staff, illegal seizure of materials and necessary technical means," the head of state said then.