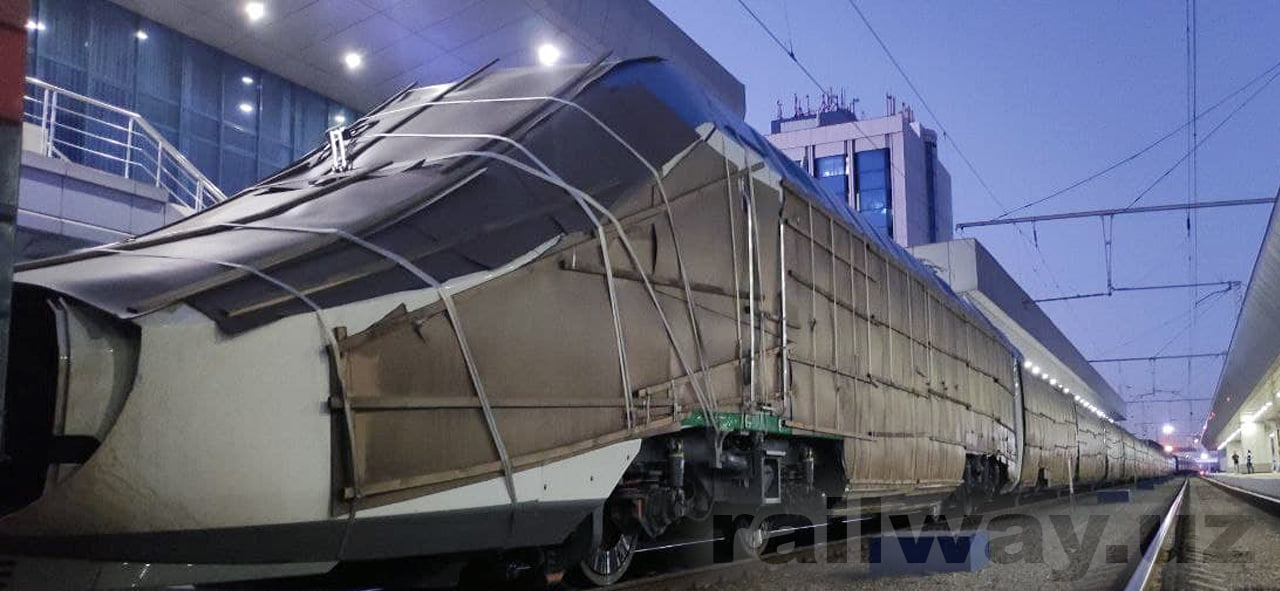 A new Talgo high-speed train produced by the Spanish Patentes Talgo S.L.U. was delivered to Uzbekistan, the press service of Uzbekistan Railways reports.
First, the train traveled 4000 km on a ferry to St. Petersburg, where it passed the assembly procedure and was sent by rail to Uzbekistan on July 20.
Further, traveling another 4200 km across the territory of Russia and Kazakhstan, the cargo finally reached Tashkent on July 24.
To note, this is the fifth high-speed train of this modification in Uzbekistan. Currently, Uzbekistan is on the list of 20 countries in the world with a developed high-speed railway infrastructure and has become the only country in Central Asia that is included in the Global High-Speed Train Ranking.
The official presentation ceremony will soon take place, observing all the quarantine rules, the company added.