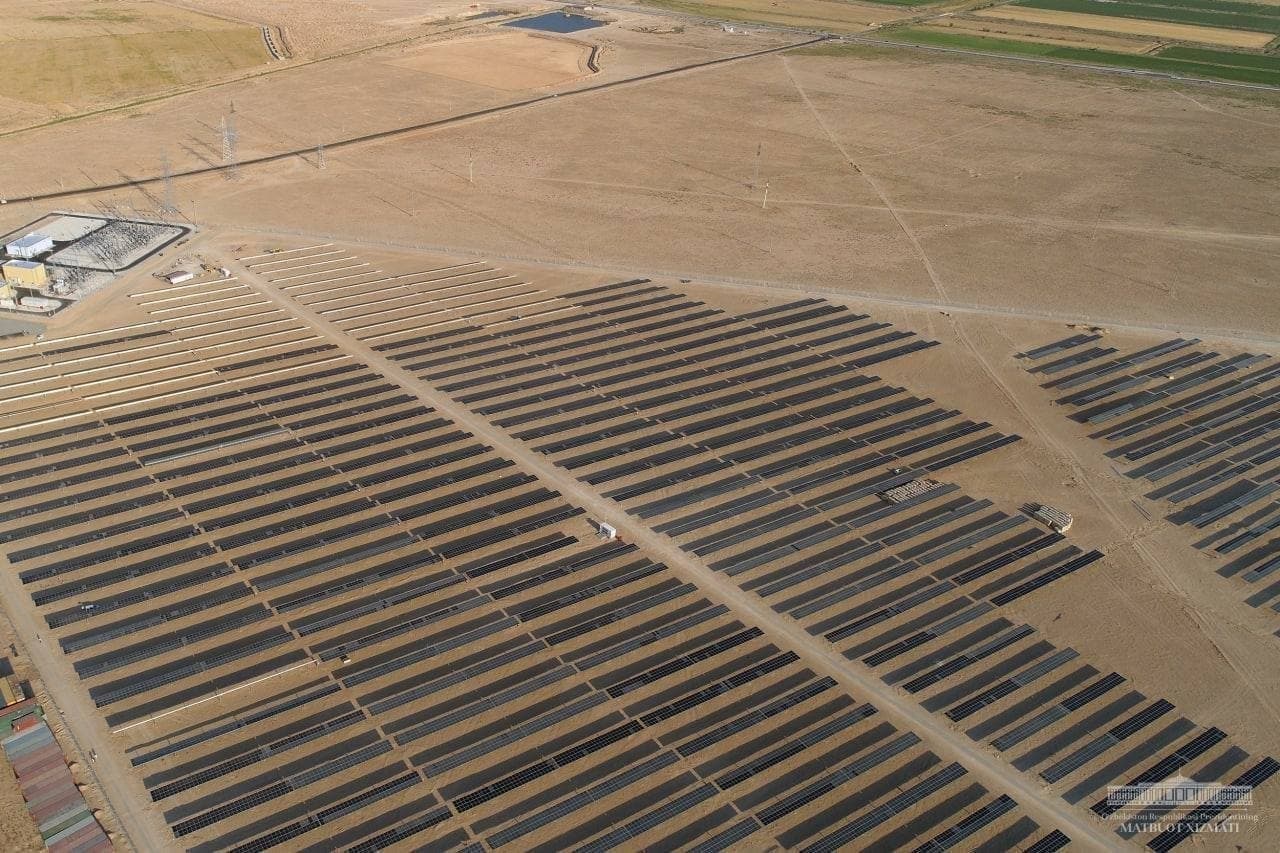 During his visit to the Navoi region, the head of state took part in the symbolic launch of a new solar photovoltaic station, where he met with the regional people.
"I am glad to see you on the eve of the 30th anniversary of the Independence Day. We try to communicate more with our people, our ultimate goal is the well-being of our people. If you follow our activities, we approach each region based on the problems that exist there.
Why did I personally come to get acquainted with the green energy project in Karmana? The reason is that the plans we mentioned do not just remain on paper, each of them must bring something new, bring economic prosperity to our people. I recently met with entrepreneurs, and it became clear that among the problems they are concerned about, there is a very serious problem with electricity.
Therefore, if the volume of alternative electricity does not increase, if it is not cheap, we will not be able to achieve our goals. Today we have achieved such a remarkable result with a number of our partners, and this is only the first step. Now we need to increase the number of such projects, up to our own production of equipment that is used there.
I watched from a helicopter, we installed about 300,000 panels on 270 hectares. We plan to generate 5,000 megawatts of solar and 3,000 megawatts of wind energy. We are trusted by our partners and investors who follow our plans. During the implementation of this project, 80 million cubic meters of natural gas will be saved.
In addition, the release of 160,000 tons of toxic gases into the atmosphere will be prevented. My last meeting was on the topic of ecology. This is a serious step for the environment," Kun.uz correspondent quotes the President as saying.