The Global Firepower has published a rating of the most powerful armies in the world.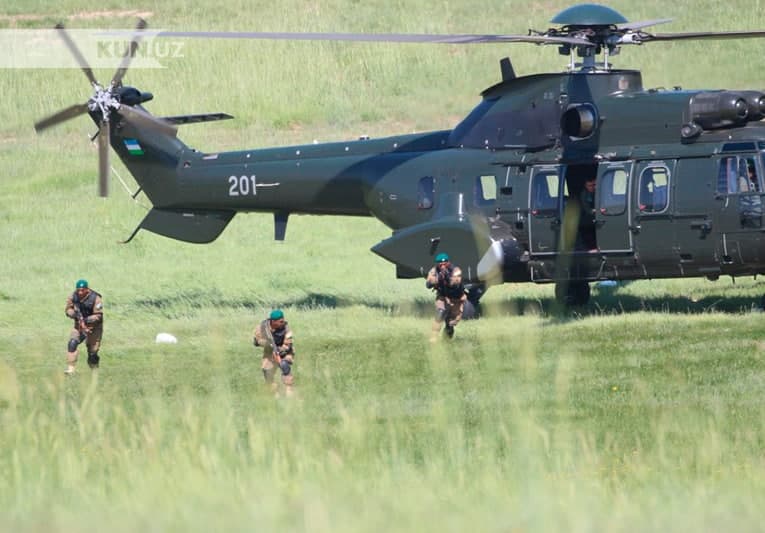 Uzbekistan is ranked 51 out of 140 in the ranking, ahead of such countries as Kazakhstan (61), Azerbaijan (63), Lithuania (85), Turkmenistan (86), Georgia (92), Kyrgyzstan (93), Latvia (97), Tajikistan (99), Armenia (100) and Estonia (109). Afghanistan took 75th place in the ranking.
The first three lines of the rating were taken by the USA, Russia and China. India, Japan, South Korea, France, Great Britain, Brazil and Pakistan also entered the top ten.
The last three lines of the rating are occupied by Liberia, Kosovo and Bhutan.
According to the analytical center, in Uzbekistan, the total number of human resources suitable for service is 13.3 million people. Every year the number of potential recruits is replenished with 600 thousand people. Currently, 50 thousand people are serving in the armed forces of Uzbekistan.
The total number of aircraft in the Uzbekistan Air Forces is 194 (in the previous rating it was -179). These are 60 fighters, 20 attack aircraft, 18 military transport aircraft, 7 training aircraft, as well as 89 helicopters and 33 military helicopters.
The country has 420 tanks, 1,215 armored personnel carriers, infantry fighting vehicles, 80 self-propelled artillery mounts, 60 towed guns and 98 multiple launch rocket systems.
The naval forces are at a "zero level", although there is a river fleet in Uzbekistan.
The rating of the armies of the world is compiled on the basis of 55 indicators, including not only the total number of weapons available, but also its variety. The ranking formula allows smaller but more technologically advanced countries to compete with larger, albeit less technologically advanced ones.
Geographic factors, logistical flexibility, natural resources, financial stability and local industrial development also play a role in the ranking. The presence of nuclear weapons is not taken into account when compiling the rating, the lack of a fleet of landlocked countries does not lead to a decrease in scores.