Shavkat Mirziyoyev, who came to watch the final of Zakovat's republican stage, signed a decree on awarding players.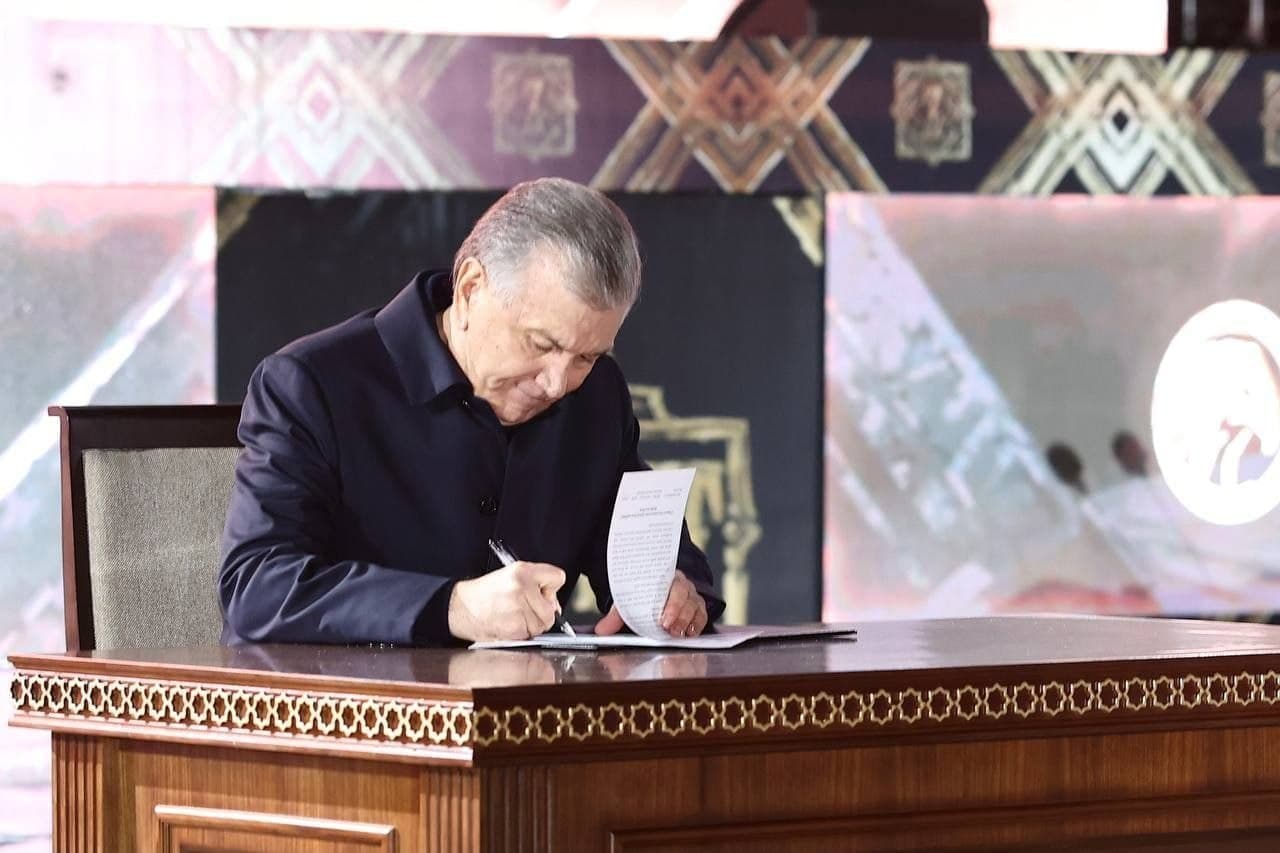 President Shavkat Mirziyoyev signed a decree "On awarding a group of active participants of the Zakovat intellectual game".
On October 12, after the final match of the republican stage of the brain-ring games in Bukhara, the head of state signed the document in front of the public and presented state awards to the winners.
The following young people have been awarded for their high intellectual potential, talent and inquisitiveness, initiative and leadership, encouraging young people to acquire deep knowledge, mastering the secrets of science, creating a healthy scientific-educational competition among them, bringing up a harmoniously developed generation worthy of our great ancestors, being a special example for our children, for their successful participation in the fierce and uncompromising debates of the Zakovat intellectual club and their great contribution to the expansion of the ranks of professional scholars:
with the honorary title "Honored Youth Coach of the Republic of Uzbekistan"
Abdullaev Abdurasul Muminovich – Director of the NGO Zakovat intellectual club
with the medal "Builder of the Future"
Jumanov Behzod Tursunbaevich – history teacher of the secondary school No. 10 of Gurlan district, Khorezm region
Khodjaev Navruz Azamatovich – an individual entrepreneur in Urgench, Khorezm region
Khodjaev Feruzbek Kahramon ugli – manager of the Khiva branch of the "Ishonch" chain of stores, Khorezm region
with the medal "Shukhrat"
Matkarimov Azamat Khurmatovich – teacher of computer science at the Presidential School in Khiva, Khorezm region
Tajiev Jamoladdin Nurlaevich – an individual entrepreneur in Khiva, Khorezm region
Khasanov Shodlik Bekpulatovich – Deputy Chairman of the Khorezm Mamun Academy for Scientific Affairs, Khorezm region