Uzbekistan highly appreciates the chairmanship of Belarus in the organization in the anniversary year for the CIS. This was noted by President Mirziyoyev today at a videoconference meeting of the Council of Heads of State of the Commonwealth.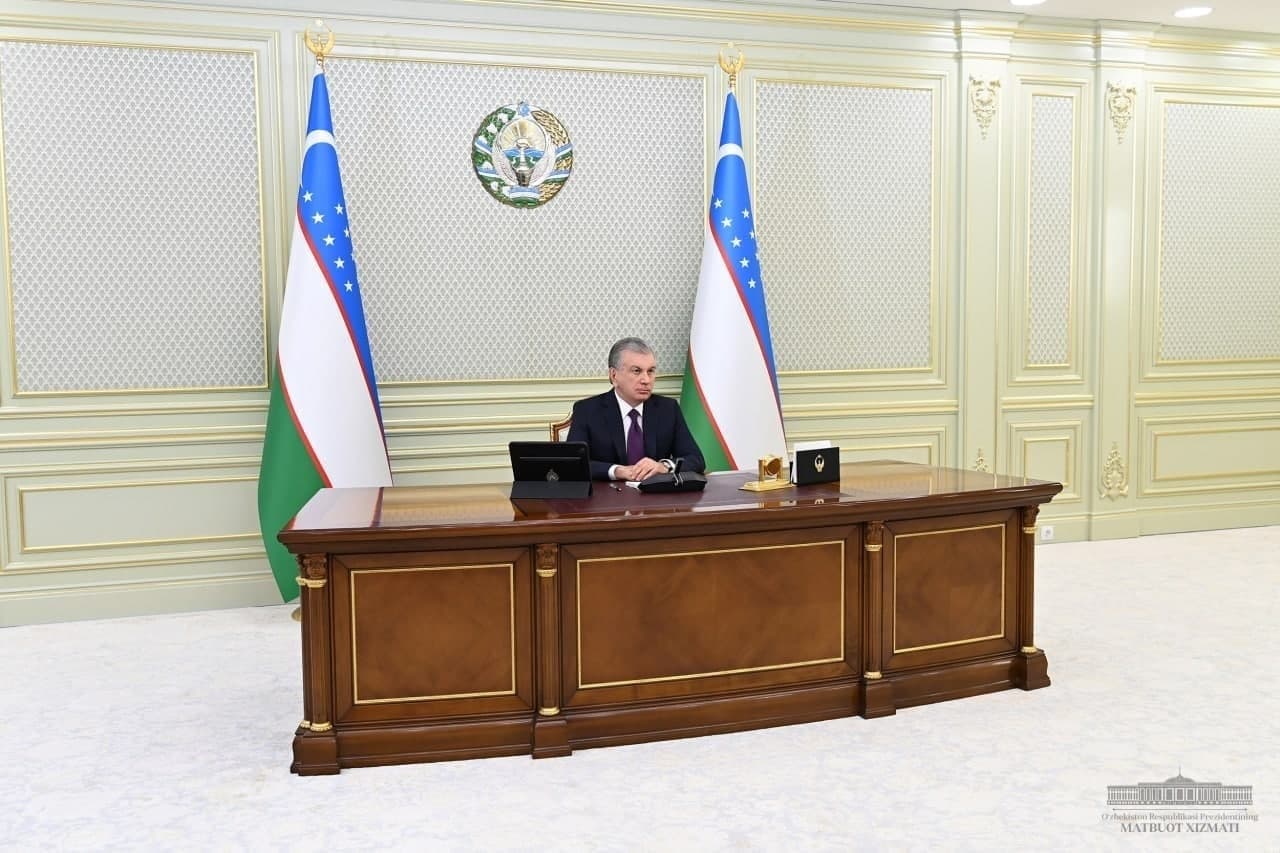 "A lot of work has been done to strengthen multilateral cooperation in the year of the 30th anniversary of the Commonwealth," he said.
Shavkat Mirziyoyev stressed that during its existence, the CIS has shown the scale of interaction and significantly strengthened its authority in the international arena. He proposed to conduct a systematic analysis of the activities of the Commonwealth in order to develop recommendations for work in the new conditions, taking into account complementarity, BELTA reports.
"The CIS is a demanded and effective platform with a special consolidating role to promote our common interests," the President of Uzbekistan noted.
He shared his vision of the key areas of comprehensive cooperation based on the goals and objectives of the long-term development concept of the Commonwealth. Among them, Shavkat Mirziyoyev named mutual assistance in ensuring sustainable economic growth of the CIS countries.
"The global crisis caused by the consequences of the pandemic has become a great test for all countries. In these conditions, we have managed to maintain the positive dynamics of trade-economic cooperation. Nevertheless, today the time dictates the need for a full-fledged functioning of the free trade zone in the Commonwealth space without restrictions and barriers. We propose to jointly conduct a comprehensive analysis of the real state of our trade relations in the new conditions and, on this basis, prepare specific recommendations taking into account the factor of complementarity of our economies. They could form the basis of a multilateral action plan for further liberalization of trade policy within the CIS," the President said.