The delegation of Uzbekistan, headed by the Chairman of the Senate of Oliy Majlis, took part in the plenary session "Mission of women in the development of diplomacy of peace and trust" of the third Eurasian Women's Forum in St. Petersburg.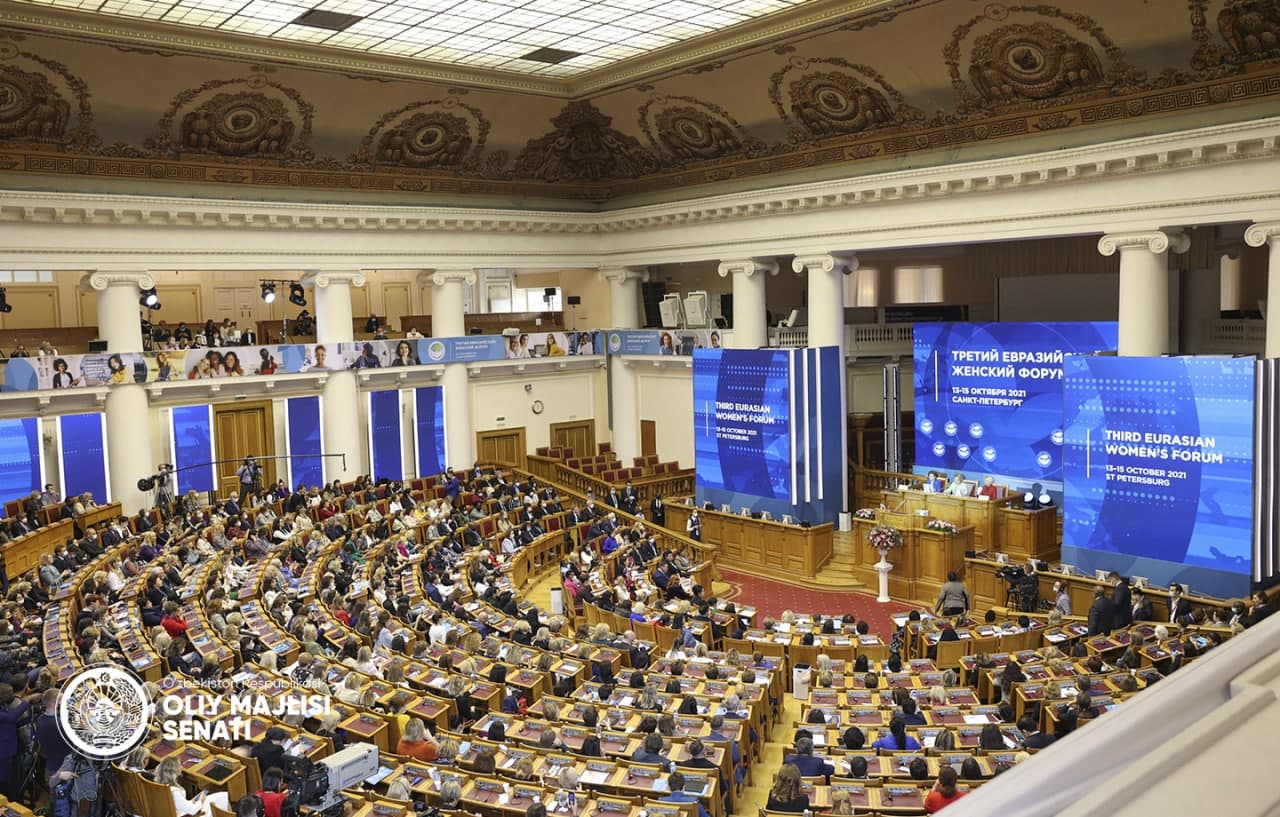 According to the Senate press service, about 350 delegates from 110 countries took part in the meeting, including women parliamentarians from Azerbaijan, Bangladesh, Vietnam, Kazakhstan, Kyrgyzstan, Gabon, Mozambique, Mongolia, Moldova, Nicaragua, Tajikistan, Turkmenistan, Zimbabwe and Iran, representatives of the executive authorities, heads of international and NGOs, as well as representatives of the business community, public and academic organizations.
The plenary session of the Eurasian Women's Forum was opened by the Chairman of the Federation Council of Russia Valentina Matviyenko. The event discussed the consequences of the pandemic in the realization of women's rights and opportunities, issues of ensuring gender equality, increasing the role of women in solving socio-economic and humanitarian problems, as well as strengthening international cooperation.
The Chairperson of the Senate of Oliy Majlis Tanzila Narbayeva delivered a speech at the event.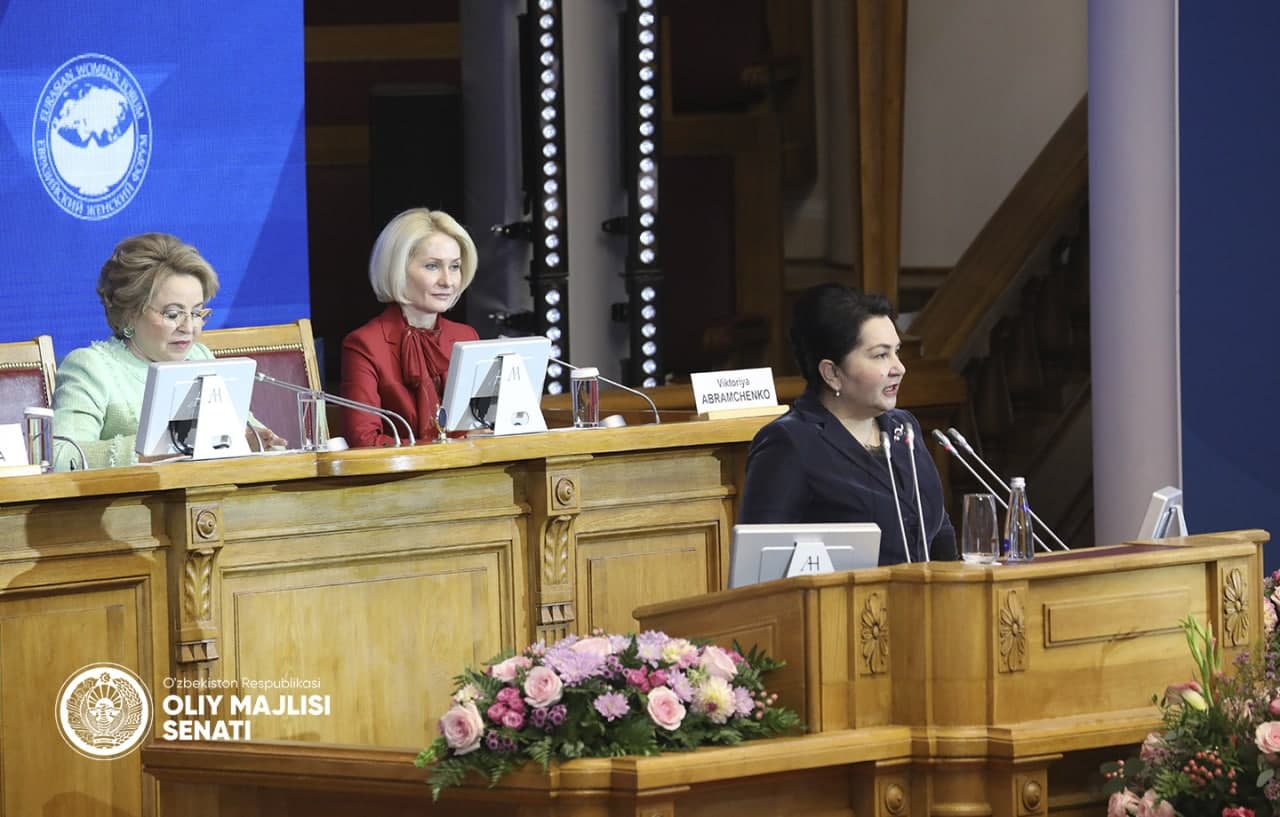 The head of the upper house of the Uzbek parliament informed the participants in detail about the key results of reforms and transformations carried out under the leadership of President Shavkat Mirziyoyev, political initiatives, as well as a set of measures to empower women in the country.
"It was noted that in Uzbekistan the implementation of gender policy and protection of women's rights are elevated to the rank of fundamental priorities of state policy. The readiness of the Uzbek side was also expressed to share its experience in the field of promoting women's rights and gender equality with the international community and to study the best practices of other countries in this direction," the statement reads.
The participants of the plenary session were invited to the next 14th Summit of Women Speakers of the world's parliaments, which is scheduled to be held in 2022 in Samarkand.