In the third quarter, prices in the secondary residential real estate market on average in the republic increased by 2.3% compared to the previous quarter, Spot reports referring to the CB analysis.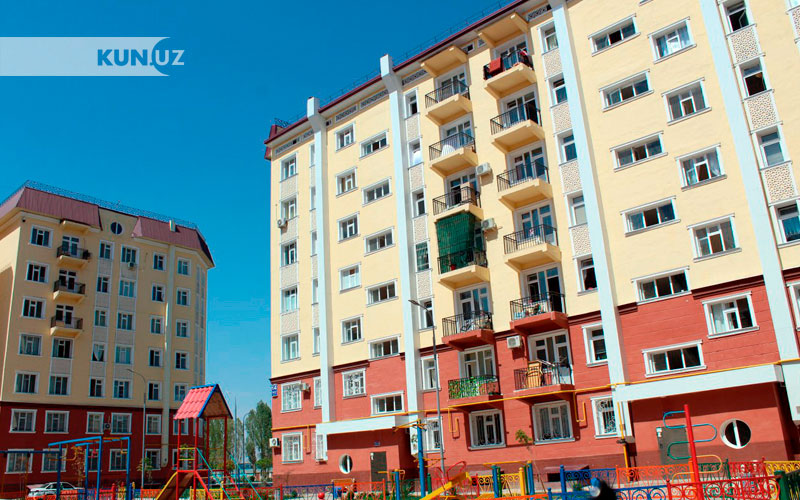 Central Bank analysts believe that the interest in the housing market is due to the ongoing economic recovery and growth in household income, as well as the desire of people to have savings in the form of real estate.
On the whole, the growth rates slowed down a little. In the third quarter, the average price increase (2.3%) was lower compared to the second quarter (5.7%).
At the same time, a decrease in prices was observed in 6 out of 14 regions of the country. The largest decline was recorded in the Khorezm region (-9.8%).
Probably, this trend in some regions is associated with the prevalence of home purchases in the primary market, the survey notes.
The upward pressure on demand and, accordingly, real estate prices are exerted by the savings activity of the population. In a survey of the Central Bank on inflationary expectations for September, more than a quarter of respondents noted that they plan to save their funds in the form of real estate.
In the third quarter, the number of transactions for the purchase and sale of real estate increased by 17.3% compared to the same period in 2020.
However, in September there was a slight decrease and 10% fewer contracts were drawn up compared to August, which, perhaps, is the first precondition for the beginning of further price stabilization in the real estate market, the Central Bank noted.
The growth rate of construction is one of the factors influencing the cost of housing. At the end of the third quarter, the growth was 4.5%, which is lower than the indicators of 2020 – 8.6%, as well as 2019 – 24.2%.
At the same time, in many countries, due to the surge in construction activity, coupled with disruptions in supply chains and high transport costs, the prices of building materials have risen sharply. In Uzbekistan, from the beginning of the year to September, on average, they increased by 4.65%.