On November 5, a satellite image was released. It shows how much dust covers the territory of Uzbekistan.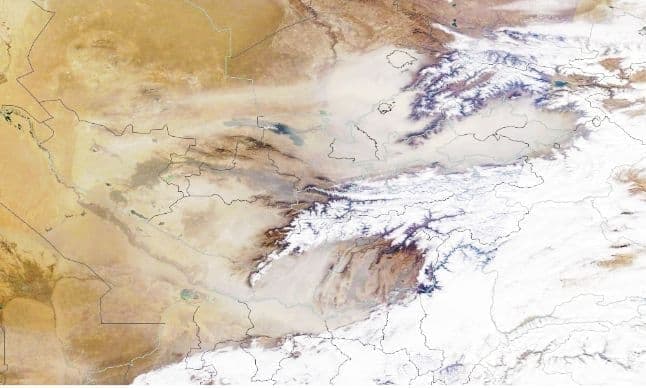 According to UzbMeteo hydrometeorological analysis, a cloud of dust has covered the southern regions of Kazakhstan, Tajikistan's Sogd, Uzbekistan's Tashkent, Syrdarya, partly Jizzakh and Fergana Valley regions.
"It can be seen from the image that there is a bit of gloom in the sky of Surkhandarya region," the channel said.
For information, on the night of November 4, the amount of dust in the air of Tashkent increased by 30 times. This was announced at the AIMC briefing by a representative of Uzhydromet.
According to Uzhydromet, no such dusty storm has been observed in Uzbekistan over the past 150 years.
No precipitation (except for the southern regions) in the country until November 12 is forecasted by experts on the basis of various climatic models, real-time satellite imagery, analysis of weather maps in the atmosphere. According to the analysis of experts, there is a possibility that dust in the atmosphere will remain in the coming days.