The mutual trade turnover of the countries in 2021 will exceed $6 billion, Shavkat Mirziyoyev noted.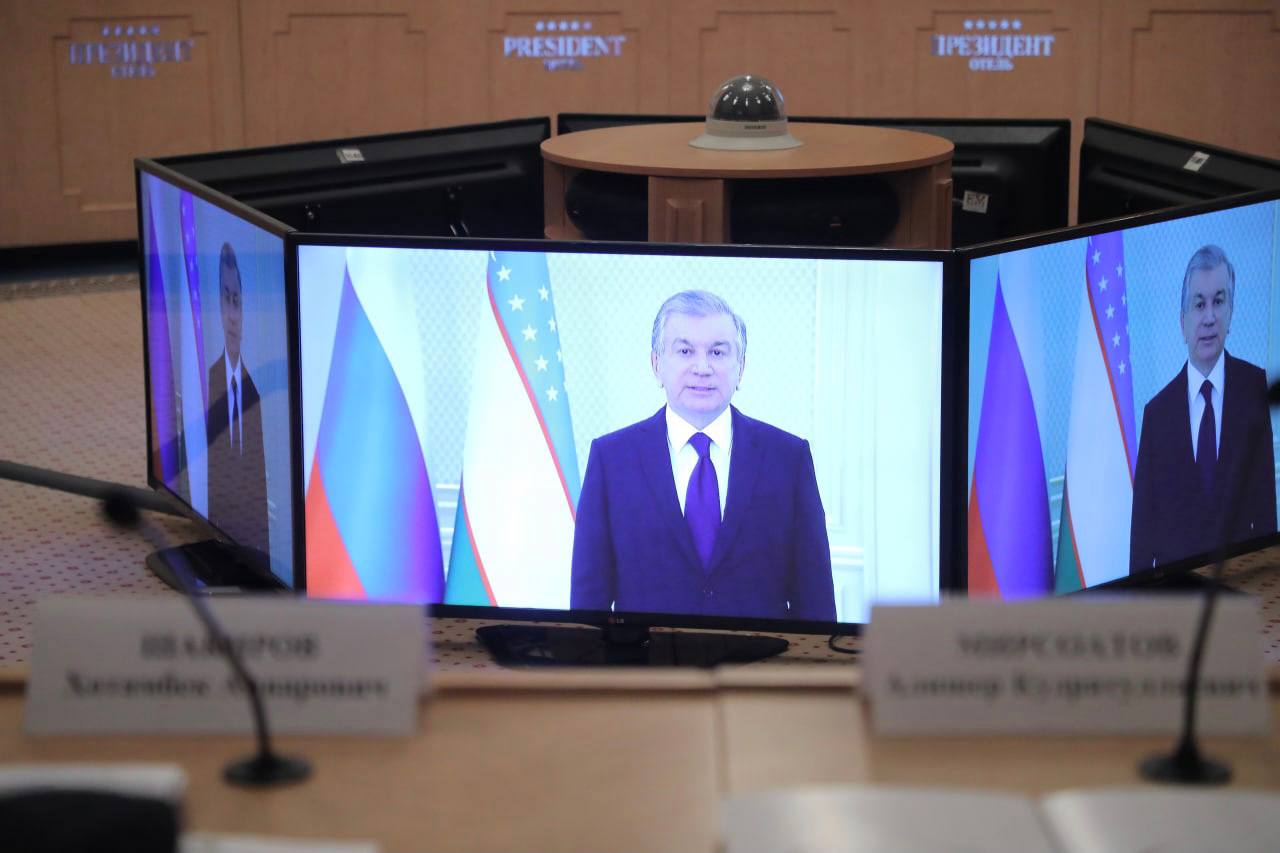 The President said that Uzbekistan will continue to create favorable conditions for Russian investors. He stated this in his address to the participants of the II Forum of Interregional Cooperation of Russia and Uzbekistan.
"We will continue to support joint business projects, as well as create all the necessary conditions for Russian investors. Thanks to active joint work, even in the pandemic, we managed to increase mutual trade, which this year will exceed $6 billion. Undoubtedly, the success of the forum was another confirmation of the breakthrough results and high level of bilateral relations that we have achieved in recent years," Shavkat Mirziyoyev emphasized.
At present, the volume of accumulated Russian investments in our country exceeds $ 10 billion, and this figure continues to grow dynamically. A high-tech industrial park "Khimgrad" is being created in the Tashkent region with partners from Tatarstan, and a multifunctional agro-logistics center will soon be launched in the Jizzakh region with investors from the Moscow region. Companies from the Samara Oblast have begun construction of a large greenhouse complex in Bukhara, a project to expand a textile cluster in the Fergana Valley is being implemented with entrepreneurs from Ingushetia. There are a lot of such examples, including in Russia with the participation of Uzbek business.
The President of Uzbekistan announced his readiness to develop industrial cooperation with Russia in metallurgy, energy, petrochemistry, electrical, textile, pharmaceutical and other industries. He spoke in favor of the creation in Uzbekistan and Russia of large agro-industrial companies and clusters, warehouse terminals and processing facilities. Uzbekistan is interested in the widespread introduction of agricultural technologies, the implementation of joint programs in the field of breeding.
According to Mirziyoyev, the international exhibition "Innoprom" will be held annually in Uzbekistan in a new, regional format with the participation of the Russian Federation. The President of Uzbekistan supported the expansion of the presence of leading Russian universities in the country. He noted the already implemented examples of successful partnership with the Kazan Federal and Astrakhan Federal Technical Universities.