The youngest world champion in rapid chess, Nodirbek Abdusattorov from Uzbekistan, was awarded the state prize "Mard Uglon" and the key to a two-room flat in Tashkent.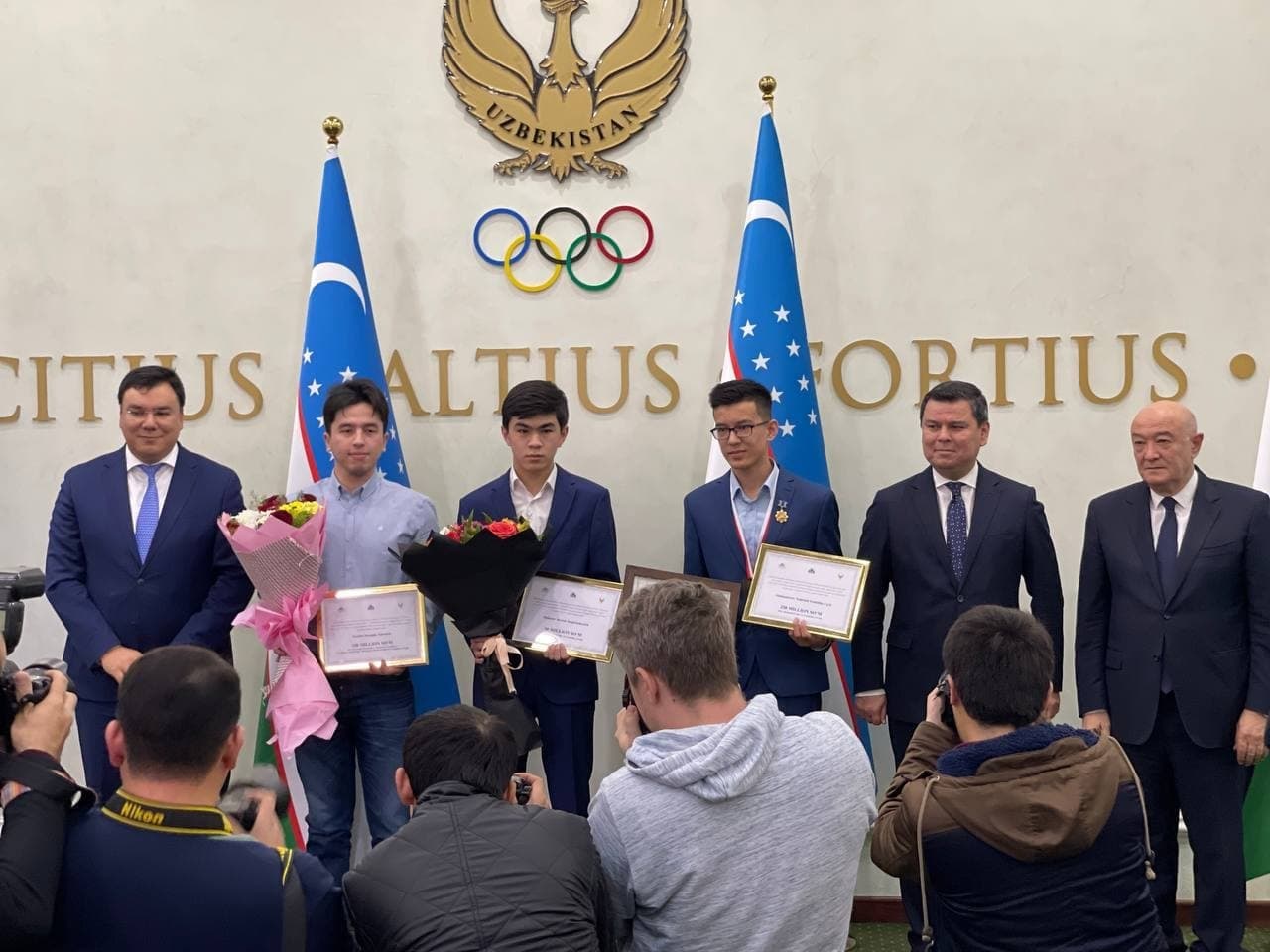 On January 3, at the awarding ceremony which took place at the National Olympic Committee, the Presidential Spokesman Sherzod Asadov, Presidential Adviser on Youth, Science, Education, Health and Sports Abdujabbor Abduvokhidov, Deputy PM, Chairman of the Chess Federation of Uzbekistan Aziz Abdukhakimov and the NOC Secretary General Oybek Kasimov took part.
Nodirbek Abdusattorov was awarded the state prize "Mard Uglon", the key to a two-room flat and a cash prize of 250 million soums.
The coaches were also awarded 100 million soums.
At the end of December, 17-year-old Nodirbek Abdusattorov became the youngest champion in the history of the World Rapid Chess Championship held in Warsaw.
On December 30, the awarding ceremony of the winners of the World Rapid and Blitz Chess Championship took place. In it, Abdusattorov climbed to the top of the podium and received a trophy and a medal. The national anthem of Uzbekistan was played in his honor.