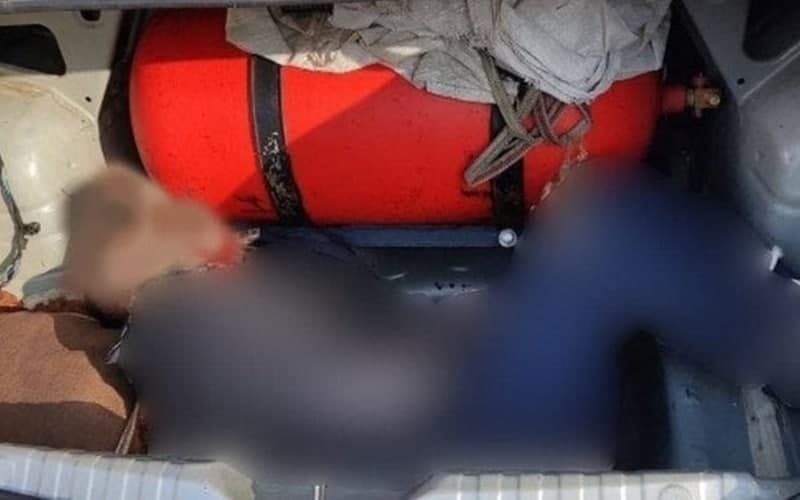 A taxi driver traveling on the Andijan-Tashkent route took a passenger to Tashkent and went missing. His body was found in a Cobalt trunk in a parking lot in Tashkent. So far, 3 suspects have been arrested.
A PGO spokesman, Khayot Shamsutdinov, commented on reports that a taxi driver from Andijan had been killed in the Tashkent region, and that the suspects in the murder had been arrested.
On January 8, O. Latipova, a resident of the Shahrikhan district (Andijan region), appealed to the district police department for practical assistance in finding her missing 31-year-old son, M. Otakhanov, who had left home on January 7.
Allegedly, M. Otakhanov used to drive a Cobalt from Andijan to Tashkent and provided paid transportation services to the population. On January 7, at around 17:55, he took $11,650 from a citizen in the parking lot located in the Shahrikhan district and promised to deliver the money to his acquaintance in Tashkent. Then the taxi driver took three unknown passengers in his car and drove in the direction of Tashkent. However, he went missing.
Taking into account that M. Otakhanov may be a victim of murder, the Shahrikhan district prosecutor's office initiated a criminal case under Article 97 (premeditated murder) of the Criminal Code on January 9. An investigative team consisting of qualified investigators carried out the investigation.
As a result of search operations, the corpse of M. Otakhanov was found on January 9 in a car park, located in the Yashnabad district of Tashkent, with signs of murder in a Cobalt trunk.
As a result of operative measures aimed at exposing the crime, 3 suspects were detained in Kokand. Currently, they are being interrogated.
Also, Khayot Shamsutdinov told Kun.uz that those men had fled from the Akhangaran colony on New Year's Eve.