The Suisse Secrets data leak has provided names of four people from Uzbekistan who possessed millions of dollars and were clients of Credit Suisse.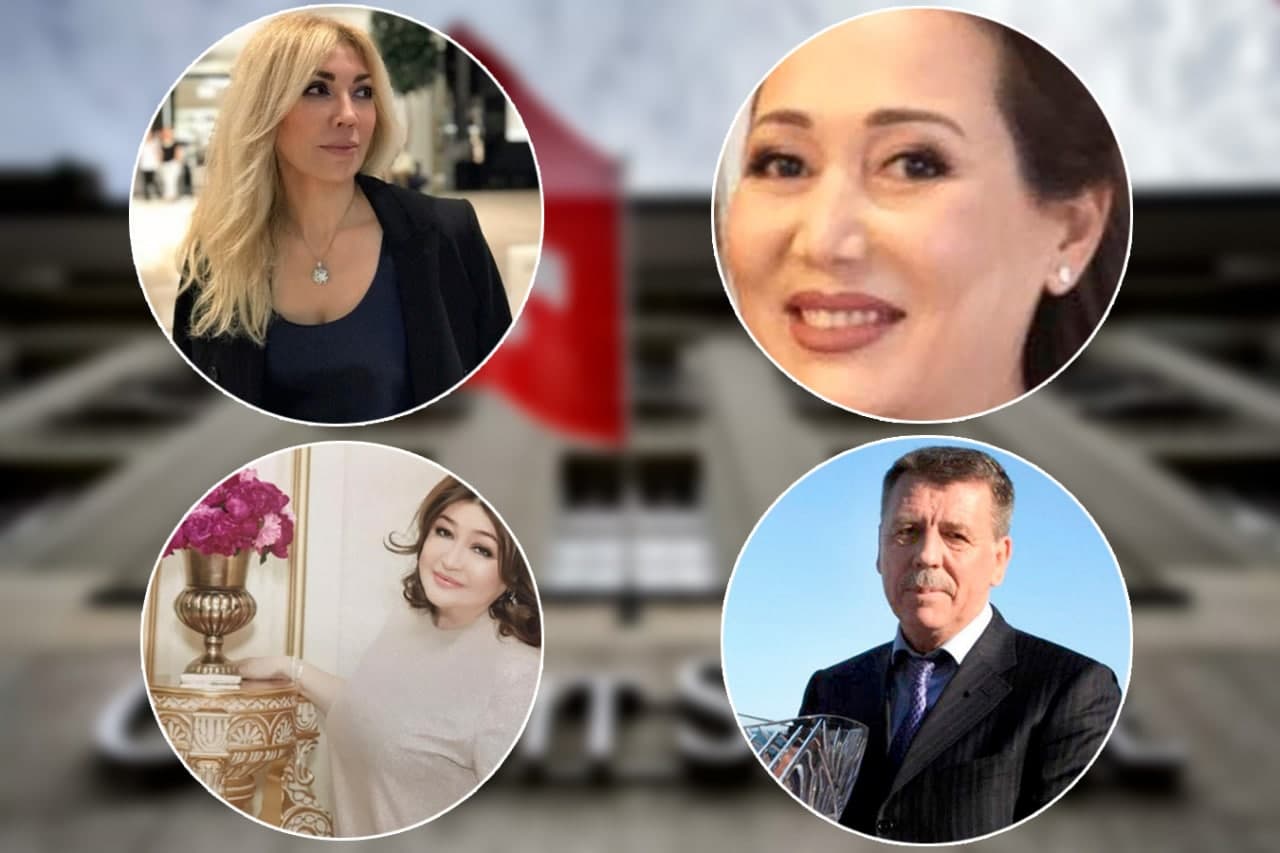 There is nothing inherently wrong with having a Swiss bank account. But banks are supposed to avoid clients who earned money illegally or were involved in crimes. Despite their notoriety - which, in some cases, would have been obvious from a quick Google search - Credit Suisse maintained relationships with some of these clients for years, though it is possible that some accounts were ordered frozen by law enforcement.
The list includes four people from Uzbekistan:
Saodat Narziyeva (CHF 1,855,124,728)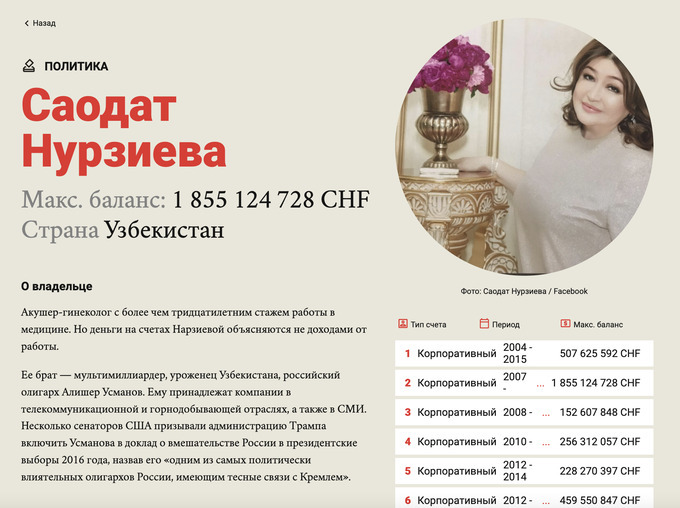 An obstetrician and gynecologist with more than thirty years' experience in the medical field. The money in Narzieva's bank accounts is not explained by her business history.
Her brother is multi-billionaire Uzbek-born Russian oligarch Alisher Usmanov, whose companies span the telecommunications, mining, and media industries.
Several U.S. senators urged the Trump administration to include Usmanov in its report on Russian interference in the 2016 presidential election, describing him as "one of Russia's most politically influential oligarchs, with close ties to the Kremlin."
Gulrukh Tillyaeva (CHF 2,226,946)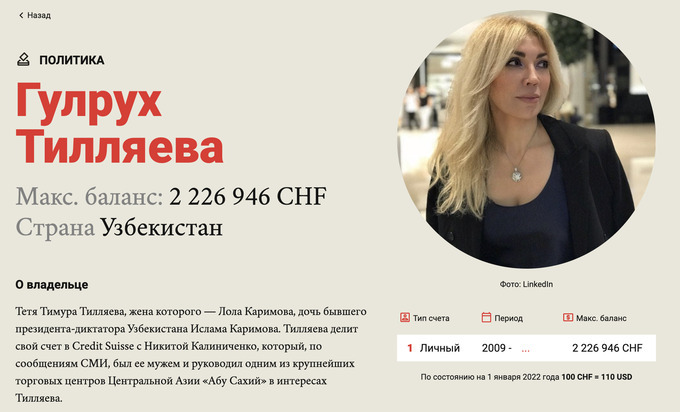 An aunt of Timur Tillyaev, whose wife Lola Karimova is the daughter of Uzbekistan's former president Islam Karimov. Tillyaeva shares her Credit Suisse account with Nikita Kalinichenko, who media reports say was her husband and ran Abu Sahiy, one of the largest trading centers in Central Asia, as a frontman for Tillyaev.
Rano Ramatova (CHF 954,009)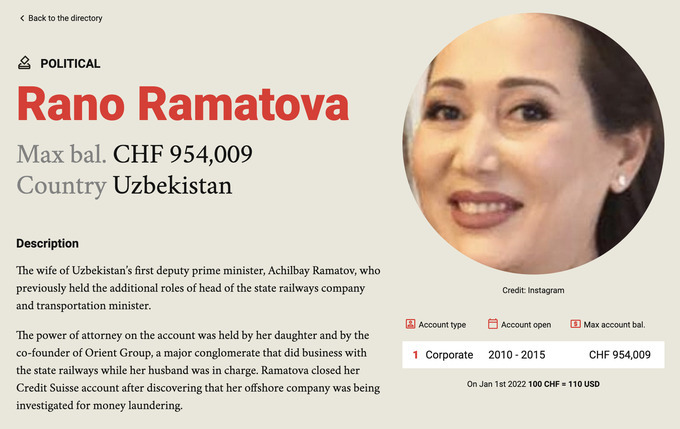 The wife of Uzbekistan's first deputy prime minister, Achilbay Ramatov, who previously held the additional roles of head of the state railways company and transportation minister.
The power of attorney on the account was held by her daughter and by the co-founder of Orient Group, a major conglomerate that did business with the state railways while her husband was in charge. Ramatova closed her Credit Suisse account after discovering that her offshore company was being investigated for money laundering.
Igor Shepelev (CHF 2,817,079)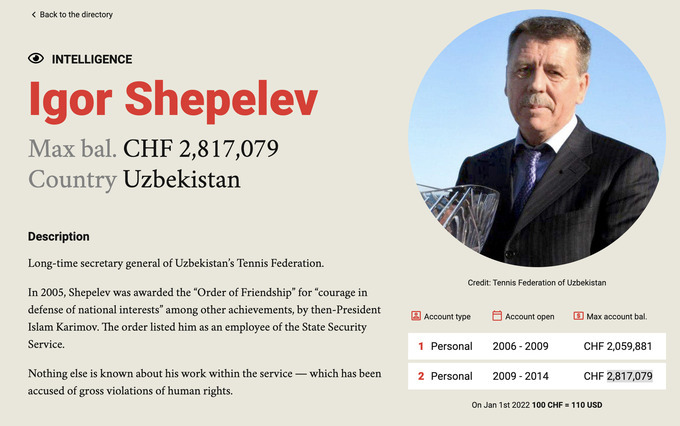 Long-time secretary general of Uzbekistan's Tennis Federation.
In 2005, Shepelev was awarded the "Order of Friendship" for "courage in defense of national interests" among other achievements, by then-President Islam Karimov. The order listed him as an employee of the State Security Service.
Nothing else is known about his work within the service — which has been accused of gross violations of human rights.