The money will be allocated by Credit Suisse and Raiffeisen for 10 years, secured by equipment for production.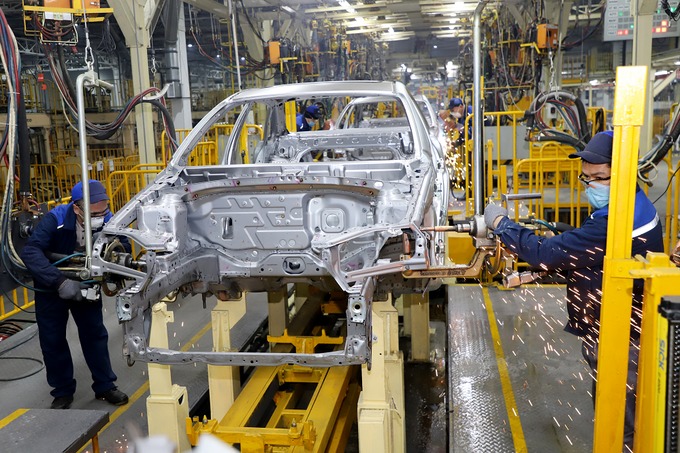 The motor division of UzAuto Motors will take a loan to localize the production of a new type of engine, Spot reports referring to the Single Corporate Information Portal.
The shareholder of UzAuto Motors Powertrain approved the conclusion of a loan agreement with two foreign banks. Swiss Credit Suisse and Austrian Raiffeisen will allocate funds in the amount of $52.1 million and €36.5 million (total $93 million or 1.01 trillion soums at the CB rate).
The loan is allocated for a period of 10 years. With this money, the company will purchase the necessary equipment and components for the localization of the production of CSS Prime engines – it will also act as collateral for the loan.
In particular, at the same meeting, an agreement was approved for the purchase of equipment from the Singaporean company Jebsen & Jessen in the amount of €50.05 million and $20.56 million. Of this amount, 15% will be paid at the expense of the company's own funds, 85% – from a loan.
Saidazim Gulyamov, MD of UzAuto Motors Powertrain, received permission to conclude transactions and sign the necessary documents.
Prior to that, on February 14, Shavkat Mirziyoyev instructed UzAuto Motors to start production of new engines. In addition, the release of new Onix and Tracker models will be mastered in 2022. The total cost of the three investment projects will be $336 million.