Millions of labor migrants in Russia are facing a decline in real wages and the cessation of job creation. In addition, food and energy prices in Central Asia may rise. An economist Behzod Khoshimov provided his forecast.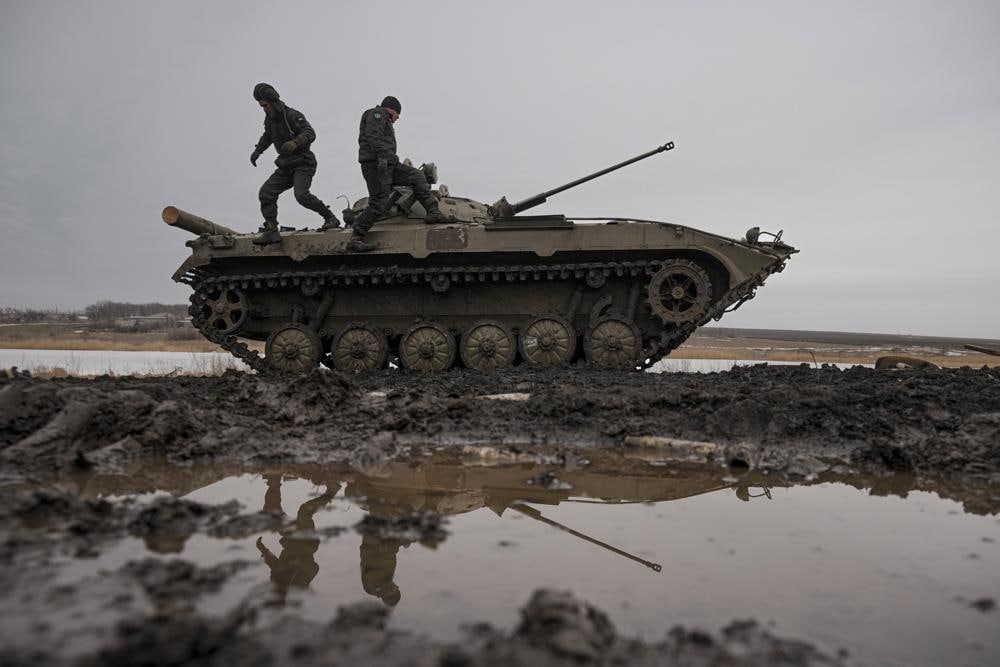 Economist Behzod Khoshimov, on his Twitter page, commented on how Russia's attack on Ukraine and sanctions will affect the Central Asian economy.
Money transfers
First, Uzbekistan, Tajikistan and Kyrgyzstan are heavily dependent on remittances from Russia.
Uzbekistan is the least dependent country on remittances in Central Asia, with a budget of about 50%.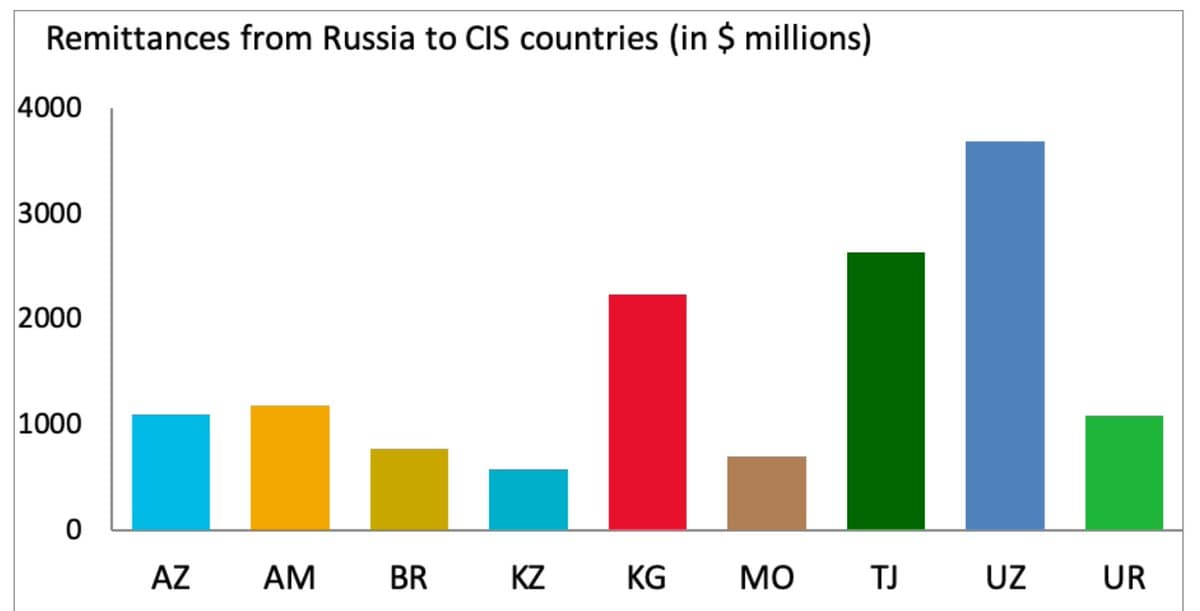 The situation in Kyrgyzstan and Tajikistan is even worse – remittances are in double digits relative to GDP. If remittances fall by 50%, a serious recession can be expected this year.
Remittances in Tajikistan account for 30% of GDP, and a twofold reduction is a serious problem. The COVID shock was short-lived, but this is not the case here.
Although Kazakhstan is part of an economic alliance with Russia, it is probably the most resilient country to the shock of war.
Even if the volume of remittances in rubles remains the same (this is an optimistic assumption), Uzbekistan, Tajikistan and Kyrgyzstan will face a sharp decline in remittances due to devaluation.
Labor market
Another blow will be related to the labor market: poor economic conditions will lead to a decline in labor demand and wages. Most importantly, no new jobs will be created.
What worries me the most is the flow of labor, not stocks. In other words, every year in Uzbekistan, more than 450,000 students graduate from high school, and less than 10% of them enter higher education. The number of vacancies in the country is limited.
So where are the young people going?
Unemployed young people often go to Russia and Kazakhstan in search of work. If there are economic problems in Russia, hundreds of thousands of Uzbek school graduates will have nowhere to go in the fall. This is a very serious and unprecedented issue.
There is a similar trend in Tajikistan, where the problem of "unemployment" is more important than the problem of stocks. Although more than 20% of the labor force is officially employed in Russia, declining employment and demand for labor could have a number of negative externalities.
Transaction costs
Now, if Russia exercises control over capital or imposes full sanctions on the country's banking sector, transaction costs for remittances to migrant homes (Central Asian countries) will increase significantly.
This may come as a surprise to many, but it is the most common method of sending money home using official remittances such as Western Union (or its Russian analogues) and banks.
If there is an "official" and unofficial dollar exchange rate in Russia, it will be even more tragic. There was already a 10% difference. This means that as a result, the real incomes of labor migrants will be lower and the transaction costs associated with sending money home will increase.
The main issue will be the decline in labor demand for migrants and the limited opportunities to improve working conditions.
Two different effects: macro-stability and household level
In terms of macroeconomic stability, Uzbekistan is doing better than Kyrgyzstan and Tajikistan, so I will comment on Uzbekistan. Uzbekistan has a debt denominated in dollars, and the decline in foreign exchange earnings will put pressure on its currency (soum).
Despite the fact that Uzbekistan has valuable export goods that can cover the losses – gas and gold, it is difficult to predict the level of impact of the war on the country's economy. But it is clear that serious problems will arise for macroeconomic stability.
At the household level, the situation is not optimistic, especially given concerns about food price inflation and soil erosion.
The "war shock" affects the most vulnerable segments of the population – women, children and parents of migrant workers.
Foodstuff problem
Both Russia and Ukraine supply Central Asia with a wide range of staple foods. Sugar, grains, wheat, oil, seeds, flour, meat, etc. come from Russia, the European Union, Kazakhstan and Belarus.
Wars and sanctions reduce production capacity and supply cuts increase prices everywhere.
Food expenditures for the poor in Central Asia account for a large portion of monthly expenditures. More than 10% of Uzbeks suffer from food shortages. The food problem is comparable to Kyrgyzstan, but the situation in Uzbekistan is better than in Tajikistan.
Can Central Asian countries increase food production? Most likely, the inflow of direct investment in agriculture is not increasing, and private debt has already increased. Regional business risks are rising again. The situation with water is also down.
Energy prices
In Central Asia, governments provide significant subsidies for energy resources. Among other Central Asian states, the governments of Uzbekistan and Kazakhstan have the highest energy subsidies, while Kyrgyzstan has the lowest.
Rising energy prices will place a huge financial burden. Removing subsidies or raising prices would be politically expensive.
Energy prices are a major headache that governments need to consider. Russia has a significant influence on energy supply to Central Asian countries.
Government obligations will increase
Fiscal obligations for the government will continue to increase due to food and energy inflation and declining remittances. Due to the tense political situation, cost-cutting reforms such as the removal of energy subsidies have become unbearably costly. In turn, CA countries need external loans, but this will also increase public debt.
Strong political will is required to implement reforms. Politicians don't have many good options – the key is to avoid economic mistakes such as price controls or the rise of autocracy.
In short, this may come as a surprise, but serious economic recessions in Russia will have a huge impact on Central Asian countries that have not yet entered into an alliance with Russia.
I am concerned about food, power outages, declining foreign exchange earnings and rising gas prices, which are disproportionately affecting the poor in Central Asia.
The reduction in vacancies as a result of the recession in Russia will put strong pressure on domestic labor markets.