The Secretary General of the Shanghai Cooperation Organization Zhang Ming, during a meeting in Beijing with the Ambassador of Uzbekistan, Farhod Arziyev, highly appreciated the chairmanship of Uzbekistan in the SCO.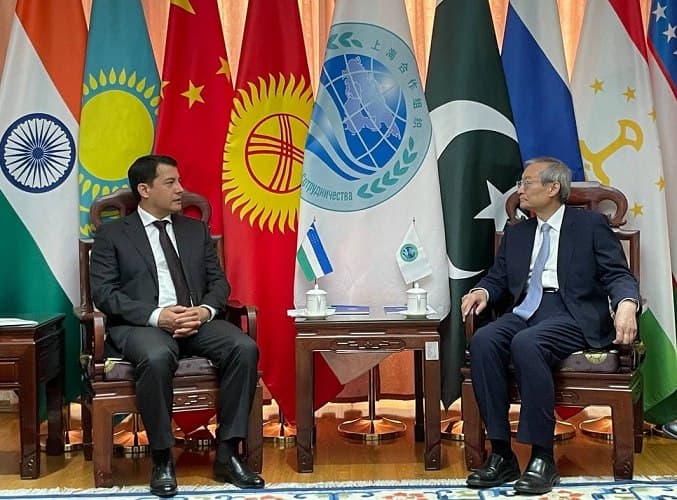 He separately emphasized the content and practical significance of the events, Dunyo news agency said.
The head of the SCO noted that the priority direction in the activities of the Secretariat at the moment is to actively promote the successful implementation of events planned under the chairmanship of Uzbekistan in the organization.
Particular attention is paid to the content of the upcoming SCO summit in Samarkand, ministerial meetings and other major events, Zhang Ming stressed.
During the meeting, the relevance of such areas of interaction as the expansion of intra-regional trade in the SCO space, the establishment of industrial cooperation, the strengthening of transport connectivity, and interaction in the field of digital and innovative development was noted.