The Federation of Saint Kitts and Nevis has become the 139th country with which Uzbekistan has established diplomatic relations.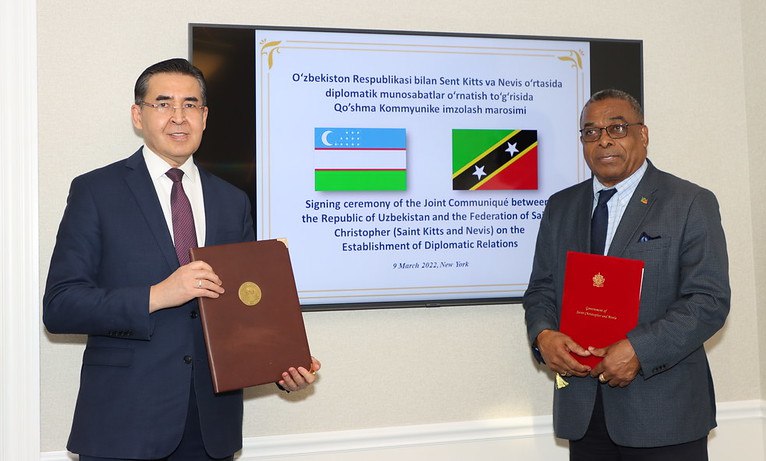 Yesterday in the city of New York, a Joint Communiqué was signed on the establishment of diplomatic relations between Uzbekistan and Saint Kitts and Nevis, Dunyo news agency reports.
On behalf of the government of the two countries, the document was signed by the Permanent Representative of Uzbekistan to the UN, Ambassador Bakhtiyor Ibragimov and the Permanent Representative of Saint Kitts and Nevis to the UN Ian McDonald Liburd.
Saint Kitts and Nevis is a British Commonwealth country located in the eastern Caribbean.
The parties confirmed their interest in strengthening joint cooperation within the framework of international organizations, including the UN and its specialized agencies. An agreement was reached to maintain bilateral contacts to search for mutually beneficial areas of collaboration.
The signing of the document was an important step to enhance the interaction of Uzbekistan with the countries of the Caribbean.
On November 29, 2021, Uzbekistan established diplomatic relations with the Republic of Panama.