The Asian Infrastructure Investment Bank (AIIB) and Uzbekistan have signed a $108-million loan to electrify the Bukhara-Miskin-Urgench-Khiva railway line.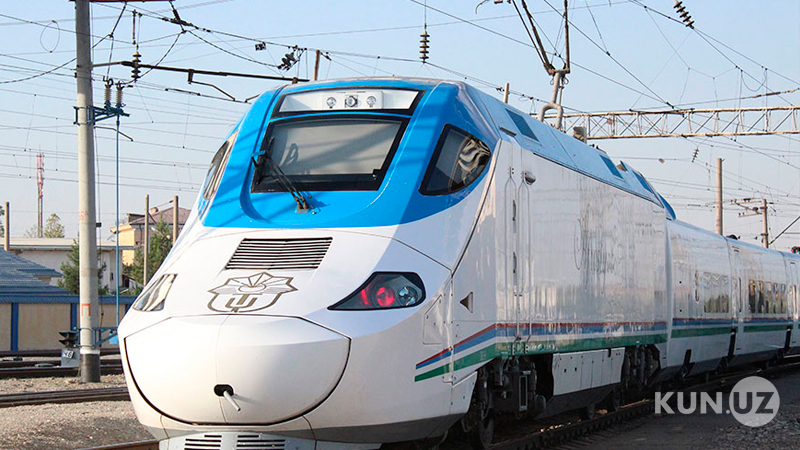 The agreement was inked on the sidelines of the Tashkent International Investment Forum, the bank said in a statement.
By electrifying 465 kilometers of railway and launching a high-speed service on the route, the project will improve connectivity and further boost tourism by linking remote areas of Khorezm region in western Uzbekistan to the central and eastern regions of the country.
Upon completion, the project will enable the operation of high-speed trains that run at up to 250 kilometers per hour, cutting travel time between Bukhara and Khiva by up to three hours and making it possible to journey from the capital Tashkent to Khiva in seven hours. The project will also help transform the railway into a tourism-led economic corridor by supporting the urban development and sustainable tourism industry of the municipalities along the rail line. The implementation of an electronic ticketing system under the project will make it easier for tourists and domestic passengers to use the railways and support efforts to attract visitors to the region.
The electrification of the railway will further enhance the role of rail as a green mode of transport and will potentially cut over 81,000 tons of greenhouse gas emissions per year. This will extend support for Uzbekistan's transition to a low-carbon economy, complementing AIIB's parallel efforts in supporting the development of the clean energy sector in the country. By applying climate-resilient technologies, the project will also introduce climate adaptation measures in the vulnerable Aral Sea region.
"This project is aligned with AIIB's mandate to finance Infrastructure for Tomorrow and sets an excellent example of enhancing regional connectivity via sustainable infrastructure financing," said AIIB Vice President, Investment Operations (Region 2) Konstantin Limitovskiy. "The improvement and integration of the transport sector in the country will further promote trade and economic growth in the region."
Co-financed with the Asian Development Bank, the project will improve the efficiency of train operations, increase transport capacity and remove existing bottlenecks between major urban centers in the country. It will also improve Uzbekistan's cross-border trade and connectivity with neighboring countries and further afield by supporting Central Asia Regional Economic Corridor (CAREC) development.
To date, AIIB has approved eight projects in Uzbekistan, with a total amount of over $1.2 billion. The transport sector has received the highest amount of AIIB's financing approval within the country.