Prime Minister of Uzbekistan Abdulla Aripov arrived in Kyrgyzstan on a working visit.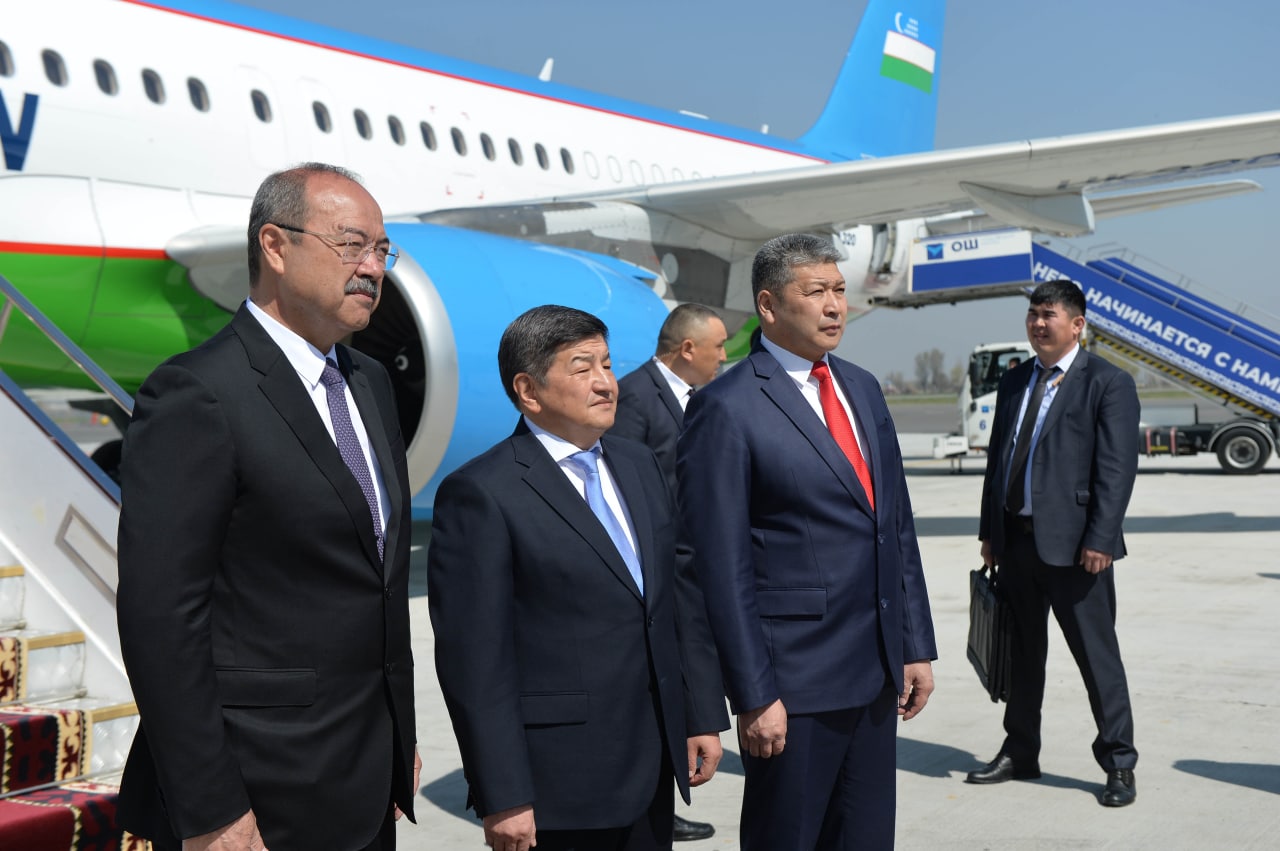 According to the press service of the government, Akylbek Japarov, Chairman of the Cabinet of Ministers of the Kyrgyz Republic, met the distinguished guest at the Osh International Airport.
Today, the heads of government of the two countries will hold a bilateral meeting, and will also take part in the fourth meeting of the Council of Plenipotentiaries of the President of the Kyrgyz Republic in the border regions and khokims of the border regions of the Republic of Uzbekistan.
In addition, Akylbek Japarov and Abdulla Aripov will take part in the opening ceremony of a secondary school in the village of Margum, Leylek district, Batken region, via videoconferencing.