President Shavkat Mirziyoyev today had a telephone conversation with the President of Kyrgyzstan Sadyr Japarov, a Dunyo correspondent reports.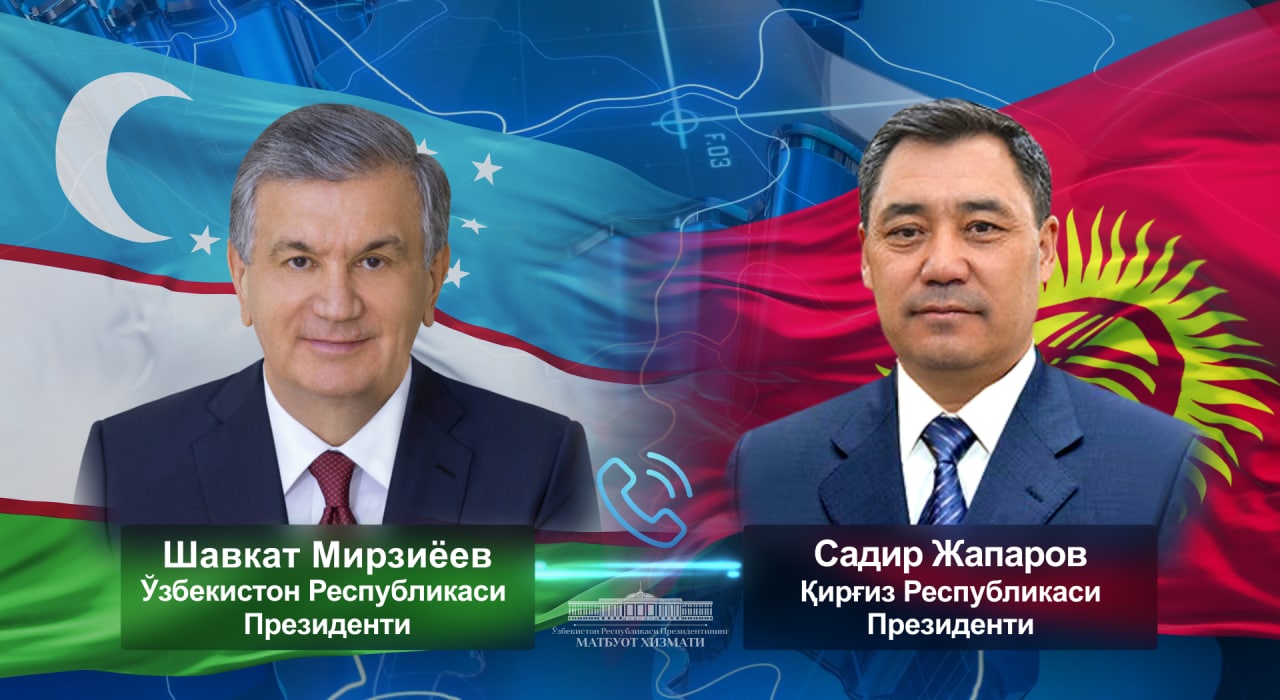 According to the press service of the head of our state, the leaders of the two countries exchanged warm congratulations on the occasion of the holy month of Ramadan, sincerely wishing peace, well-being and prosperity to the fraternal peoples of Uzbekistan and Kyrgyzstan.
The implementation of the agreements reached on further strengthening the relations of friendship, good neighborliness and strategic partnership, deepening practical interaction between our countries was discussed in detail.
Particular attention was paid to the promotion of priority projects of mutually beneficial cooperation, including the launch of the Uzbek-Kyrgyz Development Fund, the acceleration of the implementation of infrastructure projects for the construction of the Kambarata HPP-1 and the China-Kyrgyzstan-Uzbekistan railway, and the expansion of industrial cooperation.
The fruitful exchanges and ongoing joint programs in the cultural and humanitarian sphere were noted with deep satisfaction.
An agreement was reached to continue intensive contacts at the government level in order to unconditionally implement the decisions taken.
The heads of state also reviewed the schedule of upcoming high-level meetings. An exchange of views took place on topical issues of the regional agenda.
The telephone conversation between the President of Uzbekistan and the President of Kyrgyzstan took place in a traditionally open, trusting and friendly atmosphere.