A total of almost 3 kg of hashish and more than 4,000 units of potent drugs, such as Regapen, Tramadol and Tropicamide, were confiscated from the detainees.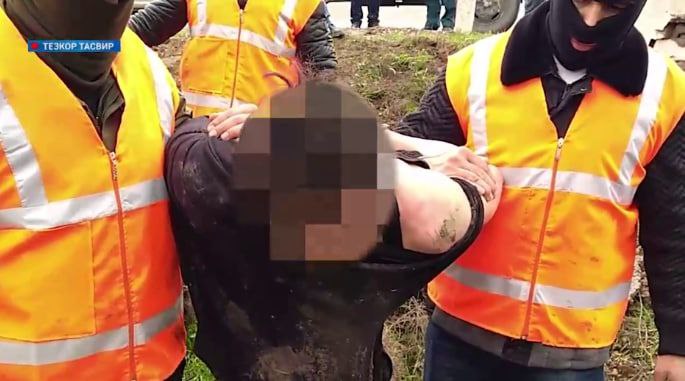 In the course of an operative event carried out by employees of the Namangan Regional SSS Department, the Regional DIA and the Customs Department, a Lacetti car moving from Samarkand towards Namangan was stopped and inspected in the Chust district.
Three passengers of the car were found to have 1.47 kg of hashish, which were seized in a procedural manner.
It turned out that they were going to Namangan to transfer drugs to third parties, they were promised 1 million soums for their "delivery service".
Another case was also prevented in Namangan. A Lada car driven by a citizen (born in 1978), who was previously convicted of drug trafficking, was stopped for inspection. As a result, 931 g of hashish was found in the vehicle and confiscated.
The detainee reported that a resident of the Yangikurgan district, who was also previously convicted of drug trafficking, received drugs from a drug courier from Kyrgyzstan.
Moreover, a citizen (born in 1984) was detained at one of the parking lots in Namangan, while selling 1568 units of Regapen for $1600.
Employees of the State Security Service, in cooperation with the customs authorities, carried out a number of operative activities in the capital.
In particular, two residents of the Surkhandarya region were detained in the Chilanzar district, who arrived in Tashkent to sell 496 g of hashish.
During the raids in the Yashnabad district, a citizen (born in 1991) was detained while selling 1,680 units of Regapen for 30 million soums. In the Bektemir district, a previously convicted citizen (born in 1991) was detained while selling 133 units of Regapen and 43 units of Tropicamide for 12 million soums.
Also, an operative event was conducted in the Syrdarya region.
During the inspection of a Gentra car, which was moving en route "Fergana – Syrdarya", 242 units of Tropicamide and 78 units of Tramadol were found and confiscated.
In addition, 406 units of Regapen and 56 units of Tropicamide were found and confiscated from a resident of Gulistan (born in 1992), who was traveling as a passenger.
According to the above facts, criminal cases have been initiated under the relevant Articles of the Criminal Code. Currently, investigative actions are underway.