Ambassador of Uzbekistan Mukhsinkhoja Abdurakhmonov held a meeting with representatives of the Japanese company Kinyosha Co. LTD, headed by the Deputy Director of the Main Department of International Affairs Mizuno Kazuhiko, Kun.uz correspondent reports.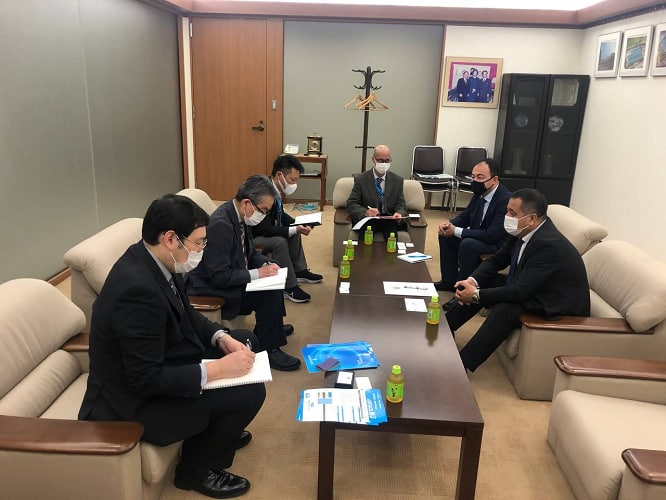 During the talks, the possibilities of stable supply of domestic publishing and printing companies with manufactured products and expansion of areas of cooperation were discussed. It is worth noting that the rubber rollers of Kinyosha Co. LTD are of high quality and are in great demand among Uzbek companies.
As representatives of Kinyosha Co. LTD noted, today the company's production facilities are loaded to the maximum. They also assured that all measures would be taken to cover the demand for products for Uzbek companies as soon as possible and fulfill the orders received in the very near future.
For his part, the head of the diplomatic mission acquainted the company representatives with large-scale reforms in the country, created by favorable investment opportunities, prospects for the Uzbek market and a wide geography of possible exports. The possibilities of opening a representative office, a sales center and a service center of Kinyosha Co. LTD in Uzbekistan were also discussed.
Kinyosha Co. Ltd., Japan's largest manufacturer of rubber rollers and webs, as well as other printing products, has been in business since the 1930s. In addition to four factories in Japan, the company has facilities in Europe, the US, China, Vietnam and Thailand.