Earlier, Afghan media reported that the "Khayratan – Mazar-i-Sharif" railway, which is currently managed by Uzbekistan Railways JSC, will be gradually transferred to the Afghan Railways, TOLOnews reported with reference to representatives of the Afghan railway company.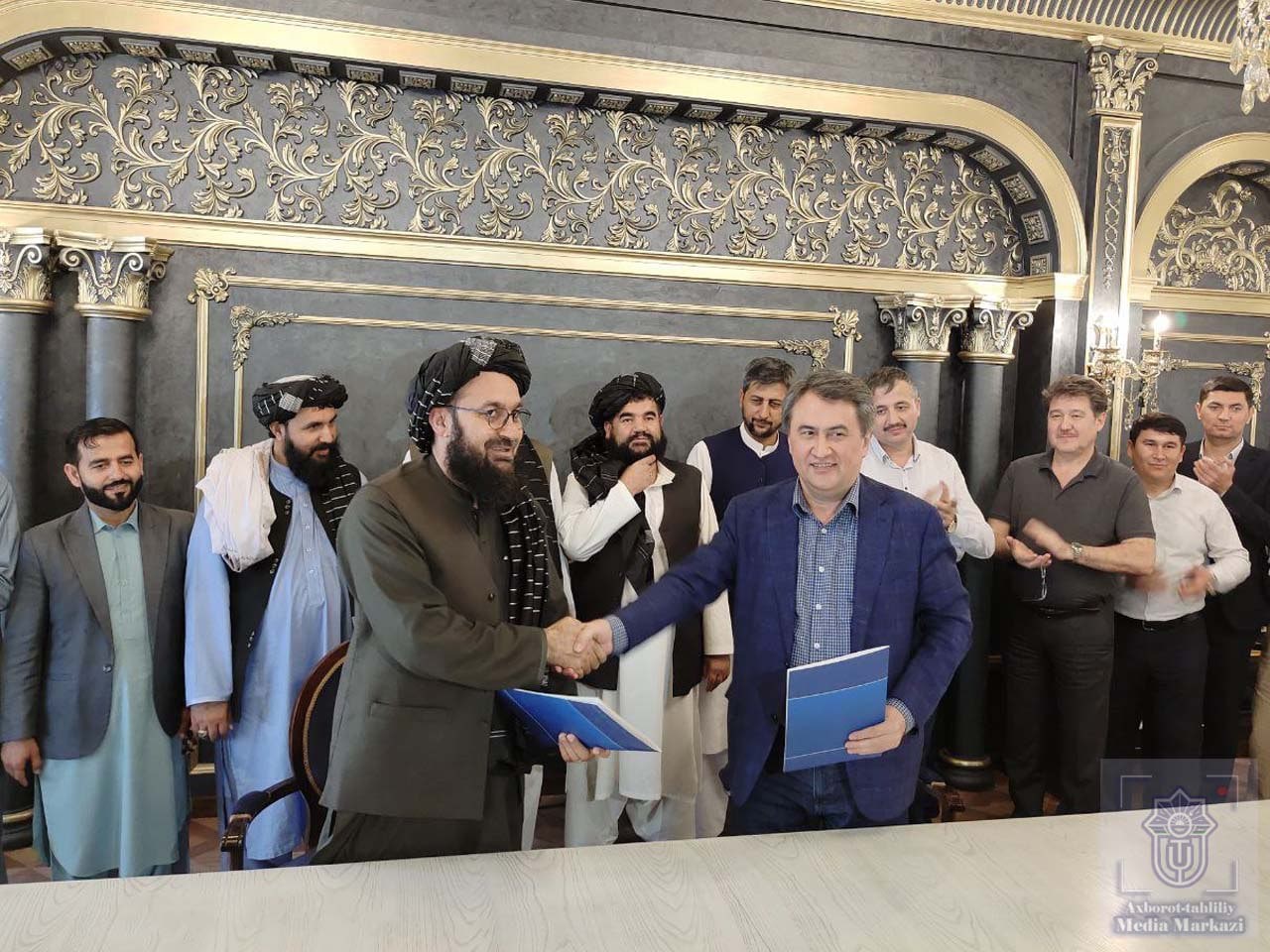 "We sent the Uzbek side a statement that after May 10, the Afghan government will take over the collection of revenues from the railway," the publication quoted Bakht Rahman Sharafat, head of the Afghan railway company, as saying.
On April 12-14, Termez hosted a meeting of the heads of Uzbekistan Railways JSC with a delegation led by the head of the Afghan Railways Bakhtulrahmon Sharafat.
According to the company's press service, at the meeting, the Afghan side denied reports that Afghanistan allegedly plans to stop cooperation with Uzbekistan Railways JSC.
Sharafat specifically emphasized the intention to strengthen bilateral cooperation and plan for its further expansion.
It is stressed that the Afghan side expressed full satisfaction with the work of the SE Sogdiana-Trans (subordinated to Uzbekistan Railways JSC) for the operation of the railway line "Khayratan – Mazar-i-Sharif", which has been operating since the date of commissioning of this line, since 2011 .
"Given the situation in Afghanistan in the second half of 2021, there was a significant decrease in railway freight turnover. Thanks to the joint work carried out in the first quarter of 2022, the volume of cargo turnover reached last year's level (more than 1.1 million tons). During the talks, the Afghan side stressed its readiness, together with Uzbekistan Railways JSC, to organize work to maximize the use of opportunities to speed up the unloading of wagons, thereby increasing the volume of incoming cargo at the Khayratan station, as well as accelerating the rehabilitation of the Naibabot and Mazar-i-Sharif stations," the report reads.
The delegation of Afghanistan separately emphasized the importance of implementing infrastructure, especially railway projects, since at present one of the vectors for the development of cooperation between Afghanistan is the interest in participating in projects for the integration of Central Asia with South Asia.
In this regard, a separate point of negotiations was the issue of accelerating the implementation of the project "Construction of the Mazar-i-Sharif – Kabul – Peshawar railway".