The 15-day administrative detention sentence imposed on him was commuted to a fine of 540,000 soums by the decision of the appellate court.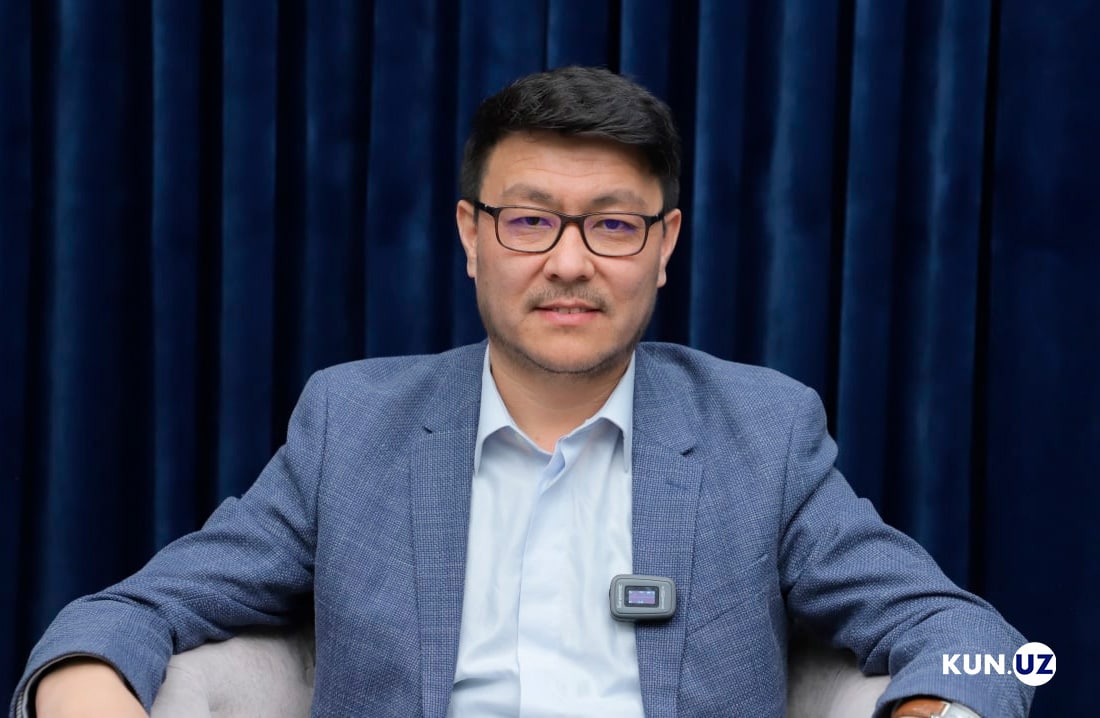 On April 18, 2022, the Shaykhantakhur district court on criminal proceedings heard a case on administrative offenses against K. Rabbimov and Sh. Samandarov, the press service of the Tashkent city courts reports.
It turned out that on April 17, 2022, when K. Rabbimov and Sh. Samandarov were making noise in a public place in front of the Tashkent shopping center. At that time, the police officers serving there came and invited them to the DIA building for identification. They resisted and insulted the police officers in public without complying with their legal requirements.
The actions of K. Rabbimov and Sh. Samandarov were confirmed by the evidence gathered in the case, the statement of the victim Z. Tursunov, explanatory letters of witnesses and other documents.
Also, according to the court decision:
K. Rabbimov was found guilty of committing administrative offences under Articles 183 (petty hooliganism), 194 (failure to comply with lawful requirements of a police officer) and 195 (resistance to the performance of official duties by law enforcement officers) of the Administrative Responsibility Code. He was sentenced to 15 days in jail under Article 34 of the Administrative Responsibility Code (imposition of an administrative penalty for several offenses).
Sh. Samandarov was found guilty of violating Article 194-1 of the Administrative Responsibility Code and fined a sum equal to one BCA (270,000 soums).
K. Rabbimov's appeal against this decision was considered by the Judicial Board on criminal cases of the Tashkent city court, and the decision of the Shaykhantakhur district court on criminal proceedings of April 18, 2022 against K. Rabbimov was changed. The appeal was upheld and he was fined a sum in the amount of two BCAs.
Kamoliddin Rabbimov also posted twice on his social network page last night:
"Dear friends, thank you all for not being indifferent to my fate. I'm at home now. All is well. On April 17, around 19:00, there was a raid near the Chorsu market, and I intervened in this situation, measuring the rule of law in my personal interpretation. However, I understand that it was a mistake to interfere in the affairs of the MIA officers. According to the legislative articles, fines have been imposed on me, and I intend to pay them on time. I will try to let you know the rest of the details later. Please do not politicize this case. There were mistakes I made here. Thank you all very much".
Shortly afterwards, Rabbimov wrote another post:
"Friends, I came home and read the posts and articles on the Internet. Many theories have been expressed. The main thing is that I feel freedom and simple human dignity. Thank you so much for caring! I'm home now, we're fasting. Sitting quietly at home is also a great blessing! Whoever is fasting, do not get tired of it," Rabbimov wrote.
On the afternoon of April 18, there were reports on social media that political scientist Kamoliddin Rabbimov went missing. Azon.uz correspondent Gayrat Saydaliyev said Rabbimov did not attend the filming of the show, which was scheduled for April 18.
Komil Allamjanov, Chairman of the Board of Trustees of the Public Fund for Support and Development of National Mass Media, also made a statement on Kamoliddin Rabbimov.
"We are concerned about what is happening around Kamoliddin Rabbimov. The foundation is studying the issue. I think the situation will be clarified soon," Allamjanov said in a statement.
Rabbimov later contacted Kun.uz journalist Ilyas Safarov and said he was currently being held in a pre-trial detention center popularly known as "Panelniy", where he had been detained for 15 days.
Kun.uz asked Shokhrukh Giyasov, a MIA spokesman, to comment on the situation.
"On April 17 this year, during the sanitary-preventive measures carried out in Chakar mahalla of the capital's Shaykhantakhur district, citizen K.R. unreasonably interfered in the activities of employees on duty, obstructed their work and failed to comply with their legal requirements.
The case was filed against K.R. under Articles 183, 194 and 195 of the Criminal Procedural Code and sent to the Shaykhantakhur district court for legal action," Shokhrukh Giyosov said in a statement posted on his Telegram channel.
In an official statement, it was stated that the documents on administrative offenses against Kamolliddin Rabbimov were sent to the court. However, Kun.uz sources who are familiar with the incident said that a trial had already taken place.
"Rabbimov was provoked. However, he is expected to be released soon after the uproar on social media. Therefore, the official statement of the Interior Ministry did not say that he was detained for 15 days," a Kun.uz source said.