Sardor Umurzakov, Deputy PM – Minister of Investments and Foreign Trade of Uzbekistan, who is on a visit to Tokyo, met with the Minister of Foreign Affairs of Japan, Yoshimasa Hayashi.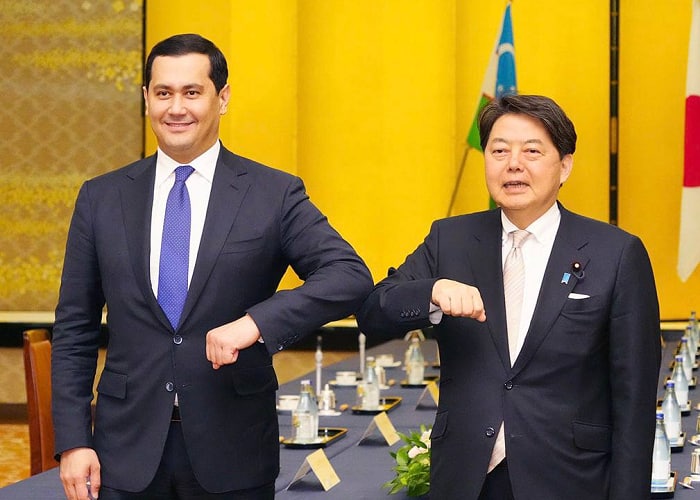 According to the Ministry of Investments and Foreign Trade (MIFT), the dialogue was devoted to discussing issues of further intensification and expansion of political, trade-economic, investment, cultural and humanitarian cooperation between the two countries, as well as the current state of implementation of joint initiatives within the framework of bilateral and multilateral cooperation.
It was noted that in recent years, relations between the two countries have reached a new level, characterized by a high degree of trust and mutual understanding, which made it possible to launch new mechanisms of Uzbek-Japanese cooperation and establish close ties in new directions.
Mutual readiness to expand a constructive dialogue in the field of politics, investment, trade, finance, industry, healthcare, education and innovation was voiced.
The substantive nature of the 8th Meeting of the Ministers of Foreign Affairs of the Dialogue "Central Asia + Japan", held this month, was emphasized, during which the participants were able to exchange proposals on further expanding cooperation and filling the interaction agenda with new mutually beneficial and multilateral projects of regional importance aimed at the sustainable development of the economies of the participating countries.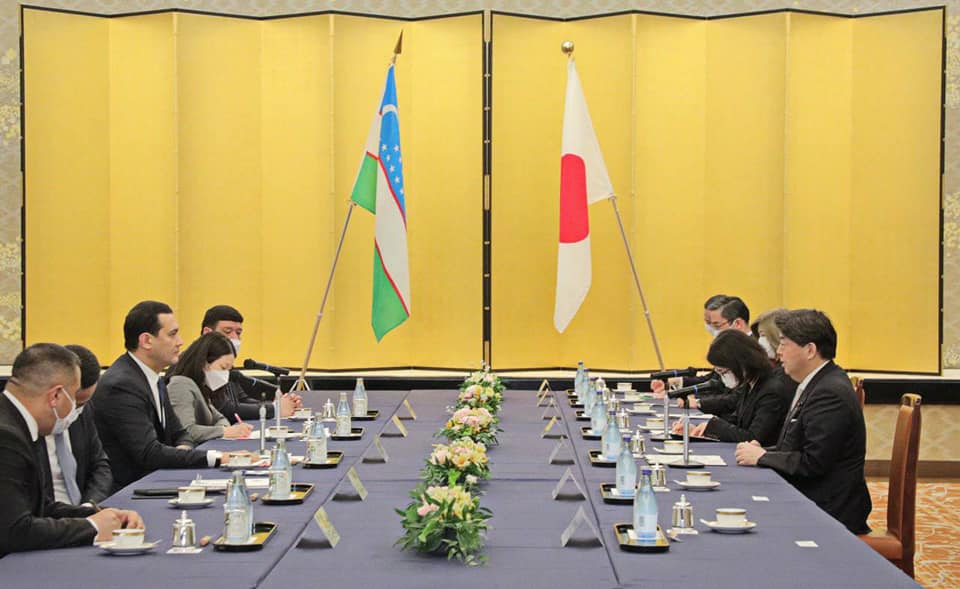 The progress of the implementation of joint projects in the field of energy, agriculture, healthcare, private sector development and social support was reviewed, as a result of which mutually acceptable solutions were developed on all existing issues.
Following the meeting, the parties agreed to maintain a dialogue in order to promote political, economic, financial-technical and cultural cooperation between the two countries.