The Embassy of Uzbekistan organized a videoconference meeting with the participation of Uzbek and South Korean specialists from the ministries of public education to discuss issues of further strengthening cooperation.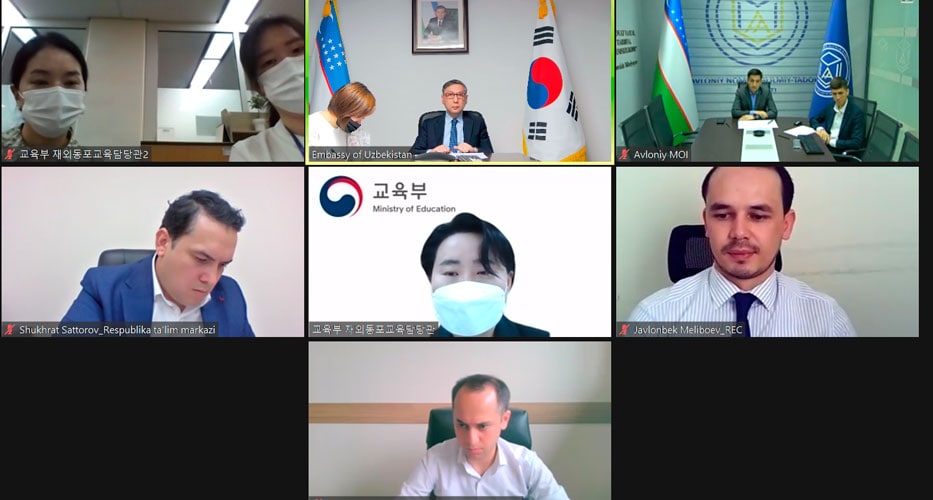 At the meeting, it was noted that in recent years, cooperation in the field of education between the two countries has been developing dynamically, and another impetus to fruitful cooperation in this area was given during the state visit of the President of Uzbekistan to South Korea in December last year.
During the talks, practical steps were also outlined to further intensify cooperation. In particular, agreements were reached on the joint study of the issues of attracting South Korean specialists to our country to train Uzbek teachers, organize internships and train young teachers from Uzbekistan in South Korea.
In addition, the prospects for introducing South Korean forms of inclusive education and inviting consultants in the field of teaching children with disabilities, organizing joint training camps and Olympiads for students of the two countries, attracting investments and grants in the field of school education in Uzbekistan were considered. The South Korean side expressed its readiness to provide all possible support and assistance in the implementation of the outlined points of mutual cooperation.
Taking into account the special strategic nature of the relationship between our countries, the parties agreed to start working on organizing a visit by the Minister of Public Education of Uzbekistan to South Korea this year.