Earlier, the city joined the EBRD program, under which their purchase is expected.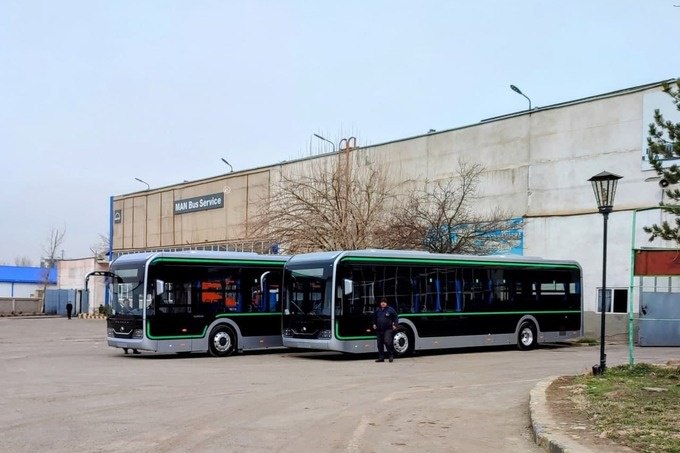 Electric buses are planned to be launched in Samarkand in 2022, Spot reported referring to the city's public transport development program presented to the President.
The development strategy of Uzbekistan, adopted at the beginning of the year, sets the task of making Samarkand a million-plus city. The growth of the population and the flow of tourists requires a revision of the transport system and the road network of the city.
Due to the lack of convenient and reliable public transport, most Samarkand residents and visitors travel around the city in private cars. The city lacks about 300 buses, the presentation noted.
Together with foreign experts, a number of ideas for the transport system were prepared. It is proposed to divide it into main, supply and internal lines. The city will launch 40 new routes, including 5 express routes, and 102 new bus stops will be added.
High-capacity buses will be brought to the line, and dedicated lanes will be organized for them on the central streets. In addition, it is planned to purchase 80 electric buses this year and another 100 – in 2023.
Shavkat Mirziyoyev noted the importance of public transport in ensuring mobility. Road expansion will not solve the problem of traffic jams, he stressed.
The head of state also got acquainted with projects in the field of road infrastructure. The city plans to repair 160 km of roads and build 5 overpasses. At 49 intersections, on behalf of the President, digital traffic control will be introduced.
In 2021, Samarkand was the first in Uzbekistan to join the "Green cities" program of the EBRD. In particular, it is expected to invest in electric buses.
For information, in early February, the first 20 Yutong electric buses arrived in the capital, adapted to the local climate. According to the presidential decree, 673 electric buses will be purchased for Tashkent in the next 4 years – from 2023, the rolling stock will be replenished only with them.