A working group led by Deputy PM – Minister of Investments and Foreign Trade of Uzbekistan Sardor Umurzakov left for the Samarkand region yesterday to study the current state of the socio-economic and infrastructural development of the region.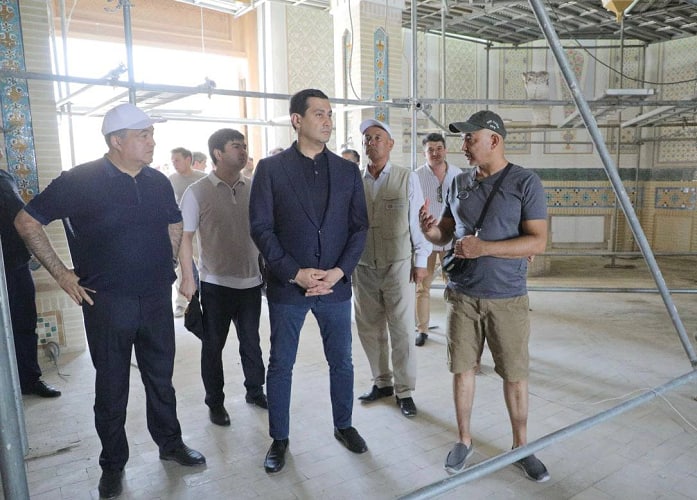 According to the Ministry of Investments and Foreign Trade (MIFT), during the visit, the progress of the construction of a number of large infrastructure facilities, including the Samarkand Touristic Center, was studied.
It is worth noting that this year Samarkand will host the Summit of the Shanghai Cooperation Organization (SCO) and the Summit of the Organization of Turkic States (OTS), and in 2023 the city will host the Annual Meeting of the Board of Governors of the European Bank for Reconstruction and Development (EBRD).
During the visit, the progress of construction and installation work was studied and comments were made on various aspects of the organization of the planned events.
It was instructed to intensify work to study and resolve all existing issues in order to accelerate the commissioning of the facilities under construction.