The Ministry of Investments and Foreign Trade hosted a meeting with the delegation of South Korea.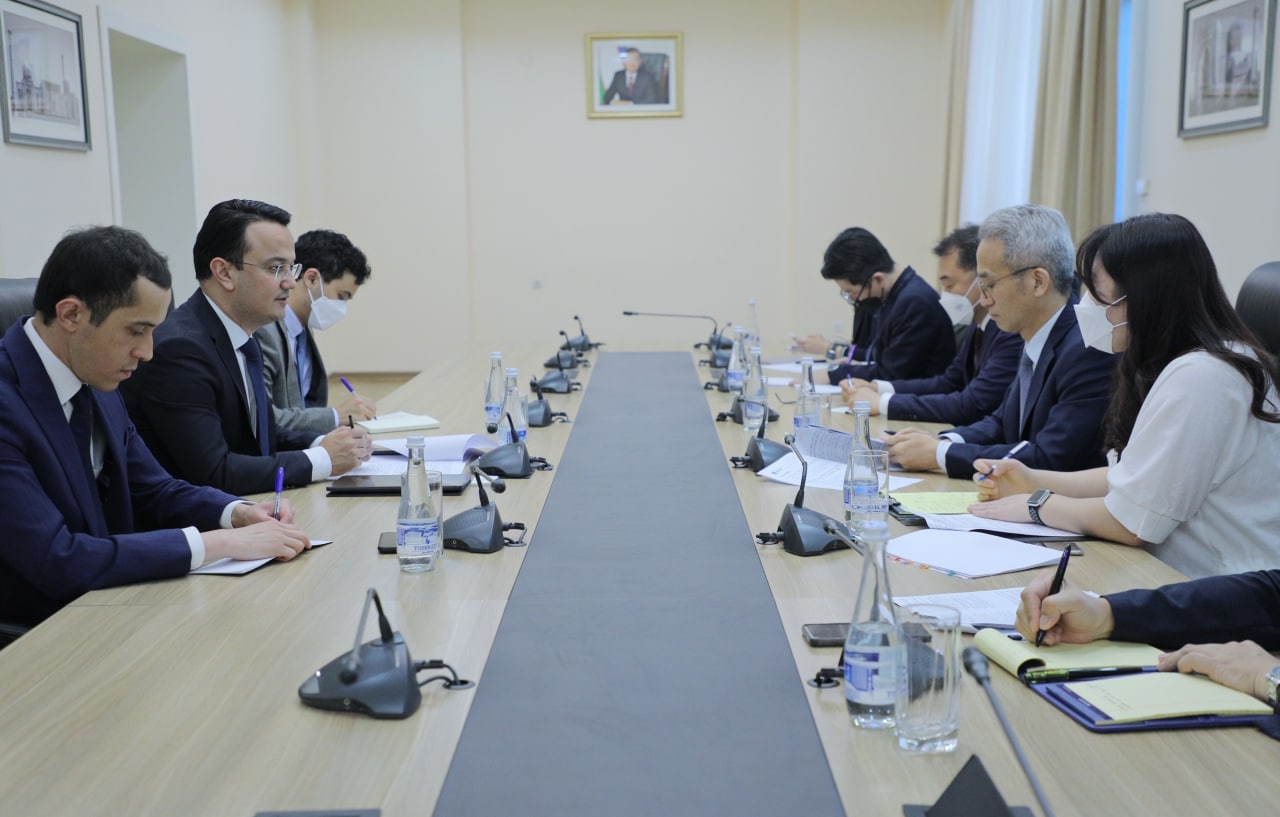 At the meeting, the parties discussed topical issues on the bilateral agenda and exchanged views on measures to further strengthen and expand multilateral cooperation between Uzbekistan and South Korea.

The South Korean delegation noted that the new leadership of the Republic of Korea is firmly focused on maintaining fraternal and trusting relations at the highest level, which gives special momentum to the strategic partnership, thereby helping to build long-term, mutually beneficial cooperation in all areas.
The parties discussed the issues of holding regular negotiations between the Deputy Prime Ministers of the two countries, considered the visit of a delegation of Uzbekistan from among representatives of ministries and departments to Seoul to discuss accelerating the implementation of large joint investment projects and exchanged views on holding the 15th Central Asia-Republic of Korea Forum in the city of Busan.
Following the meeting, an agreement was reached to intensify joint work to increase the volume of technical assistance from the Government of South Korea for the implementation of socially significant projects in Uzbekistan.